Xenoblade Chronicles 3 - What We Know So Far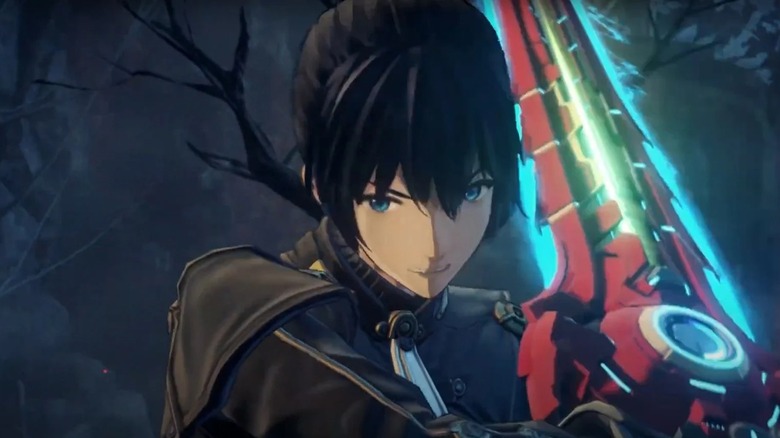 For many fans, the "Xenoblade Chronicles" series stands as some of the best RPGs ever produced. "Xenoblade Chronicles 2" was one of the best Switch games of 2017, and gamers have spent several years wondering when they would get to return to the fantastical world of the "Xeno" series. From the mind of Tetsuya Takahashi – who formerly worked for Square Enix on hit projects like "Final Fantasy" and "Chrono Trigger" – the "Xeno" series features games that aren't necessarily related chronologically, but share similar themes and art styles. This makes each title perfect for new players to pick up in the hopes that they, too, will fall in love with the world of "Xenoblade."
Gamers weren't sure when – or if – the next "Xenoblade Chronicles" would appear, but a Feb. 9 Nintendo Direct gave fans all the details they could have wanted in a shocking announcement that the game would come out sooner rather than later. Here's what we know so far about "Xenoblade Chronicles 3."
Is there a release date for Xenoblade Chronicles 3?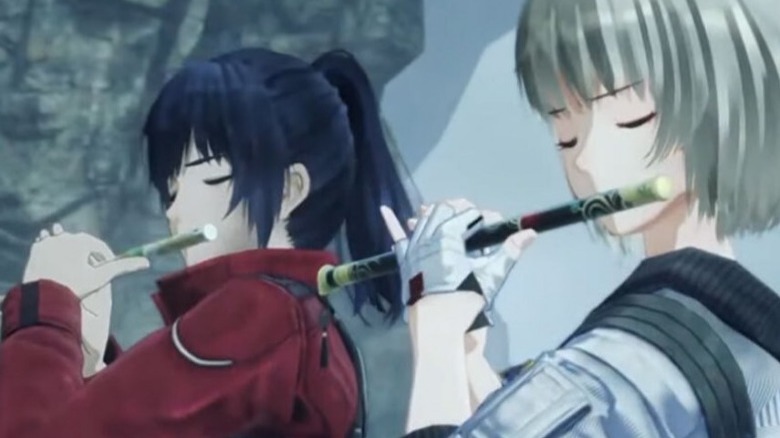 Fans don't have to wait long to experience "Xenoblade Chronicles 3" for themselves. The Nintendo Direct revealed that it will drop in September 2022. While Nintendo didn't provide a specific release date, September is well within 2022, meaning that RPG fans will get to dive into their new obsession relatively soon.
"Xenoblade" fans responded to Nintendo's announcement tweet in droves, with some already calling the new title Game of the Year. Others got to work attempting to identify characters in the game's trailer, using their skills of observation to determine if "Xenoblade Chronicles 3" might be related to the other games in the series through more than name alone.
While some gamers might argue that "Xenoblade Chronicles 2" was plagued by terrible audio and cringey British accents, that doesn't mean that it and its predecessor weren't some of the most beloved RPGs of all time. Now Switch owners will get to experience a new chapter in September 2022, but not before gushing over the details in the game's trailer.
Is there a trailer for Xenoblade Chronicles 3?
"Xenoblade Chronicles 3" absolutely has a trailer, which premiered at the Feb. 9 Nintendo Direct. The trailer opens with soft flute music played by two characters on a scenic mountain. A voiceover begins to ponder if people live to fight or fight to live, as the peaceful scene transitions to warriors running into battle with illuminated blades at their side.
The trailer cuts to a more personal battle, as the protagonist fights a cat-eared woman and a montage of characters displaying their abilities flashes across the screen. Players see a variety of different powers on display, like flying paper birds from one bespectacled man, as the characters yell out dramatic – but largely out of context – pleas to each other. It's clear that this scene isn't meant to tell gamers what the game is about as much as it's supposed to convey the tone of "Xenoblade Chronicles 3." The trailer then shows a variety of lush, rolling landscapes, as well as some real-time battle action, before returning to the flue-playing characters from the beginning, ending the preview on a peaceful note.
What will the gameplay in Xenoblade Chronicles 3 be like?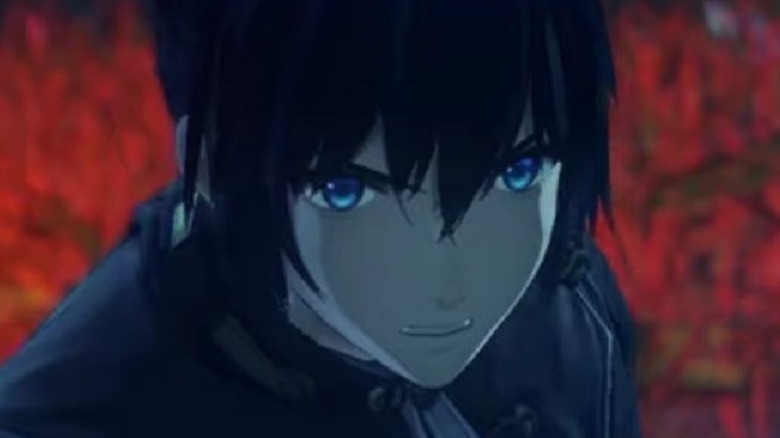 While the trailer for "Xenoblade Chronicles 3" didn't reveal too much, it did show off some of the title's gameplay, which looks remarkably similar to the other games in the series. "Xenoblade Chronicles" features real-time combat where characters automatically attack if an enemy comes near them. Players must manually configure some things, though, like Battle Arts, which are special abilities each character can learn. As in many RPGs, characters have unique skillsets that players can strategically use under various contexts as they see fit. Finding out whose Battle Arts are effective against certain enemies and bosses is just part of the fun.
"Xenoblade Chronicles" also features a gorgeous open world, which seems to be the case with "Xenoblade Chronicles 3" as well. The world of "Xenoblade Chronicles 3" seems expansive and infinitely explorable, just as previous installments in the series have been.
Players will get to see what "Xenoblade Chronicles 3" is like for themselves sometime in September 2022.