How To Watch Jacksepticeye's Documentary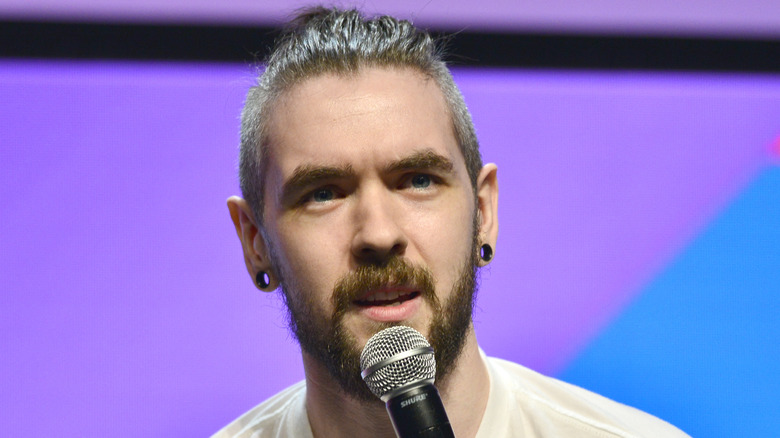 Jerod Harris/Getty Images
When it comes to the world of YouTube content creation, fewer names are more recognizable or iconic than that of Jacksepticeye. Known for his wisecracks, Let's Play series, and speedruns, Jacksepticeye — real name Seán McLoughlin — has been a staple of the YouTube gaming community scene since 2012, amassing over 28 million subscribers and nearly 15 billion views during his decade-long career, which only seems to grow with each passing day. Jacksepticeye's massive popularity has also given him unique opportunities, such as voicing characters in several different video games, raising millions of dollars for a number of charitable organizations (via Business Insider), and even making a cameo in the blockbuster film "Free Guy" in 2021.
Jacksepticeye has become so popular than many fans and casual onlookers have become curious about what he's like when the camera isn't rolling, as well as what he was doing before his quick ascent to YouTube fame. For anyone interested in his story, Jacksepticeye will be debuting a documentary about his life in the very near future. And here's how you can watch it!
How Did We Get Here? premieres February 28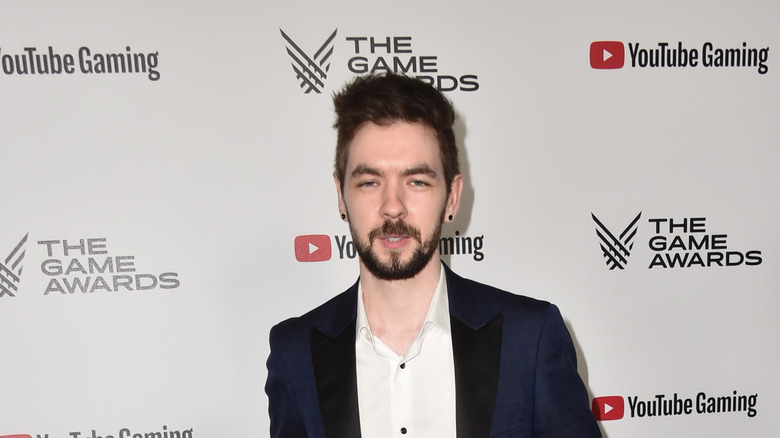 Alberto E. Rodriguez/Getty Images
As announced by Variety, Jackseptic eye will be receiving his own documentary entitled "How Did We Get Here?" The doc is scheduled for a worldwide release on February 28 at 7:00 PM EST. The online premiere will be a ticketed event hosted by Moment House, with ticket prices ranging from $12-$17 each. For anyone who will be unable to view it on that specific date, "How Did We Get Here?" will also be released on traditional VOD platforms later this year through Shout! Factory. A trailer has also been released on Jacksepticeye's YouTube channel, giving fans a look at what they can expect from the upcoming film.
According to its description on the Moment House website, "How Did We Get Here?" will act as "an intimate reflection" on Jacksepticeye's life and the various stages — both good and bad — of his YouTube stardom and his career as a touring standup comic.
"I'm so excited to give fans a peek behind the scenes that goes all the way back to the beginning of my journey," Jacksepticeye told Variety. "From the tour, which was itself such a huge thing for me that filled me with so much joy, to finally seeing this documentary film released, this process has also been an incredible journey."