Why Wordle's Difficulty Level Is Not What You Think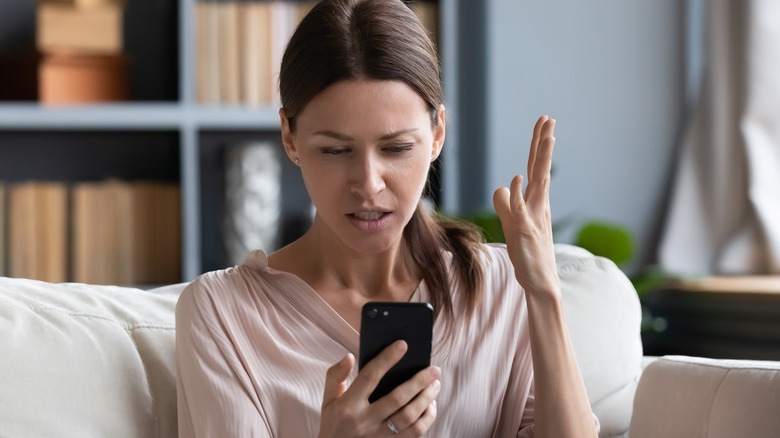 fizkes/Shutterstock
"Wordle" has continued to be a massively popular word puzzle game, even after the indie darling got purchased by the New York Times. However, some players have felt that the recent solutions have been more difficult than in the past, leading many to believe that the New York Times has intentionally made the game more difficult since purchasing it. However, as recent reports have pointed out, that simply isn't the case. 
The Verge notes that "Wordle" was built with all of its solutions preloaded into the website, which could be easily viewed here (spoilers for "Wordle" solutions, of course). Even after the game was moved over to the New York Times, digging into the game's Javascript will reveal all future solutions.
The Verge discovered by comparing the two solution lists that the New York Times has not added a single word to the solutions list just yet. In fact, the publication appears to have removed a few words since the purchase. While recent words like "Ulcer" and "Ultra" maybe have felt much harder or more obscures than prior solutions like "Frame," it seems like these words would have been the solution regardless of which company owns "Wordle." Words like "Agora" and "Pupal" have been removed by the New York Times, so the company clearly is willing to change the game, even if it hasn't added anything yet. That said, the New York Times shouldn't need to come up with new solutions anytime soon.
Wordle has about 2,500 words in it already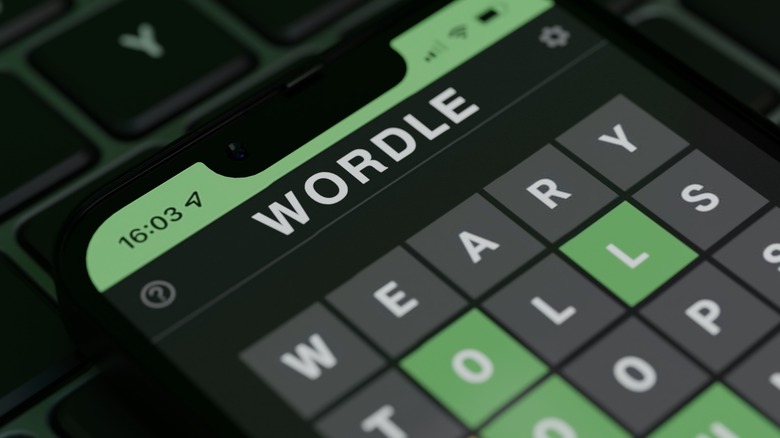 FP Creative/Shutterstock
As reported by the New York Times, "Wordle" was originally created by Josh Wardle for his partner as a gift. They worked together to set up a list of roughly 2,500 words, which were then put into the game. Based on this number, the New York Times actually has a few years before every solution has been used in the game and anyone needs to come up with new solutions. In fact, the game could also just start repeating solutions at that point, since it would probably have been long enough for people to have forgotten.
While the company has not yet put the game behind a subscription, it seems likely to happen in the future, which some players have found upsetting. Luckily, people have made a ton of "Wordle" spin-offs, including a "Pokemon"-themed version. For players struggling with the more recent solutions, good old fashioned science may offer some pointers for the best starting words.