Nintendo Just Sent Its Fans Into A Mad Frenzy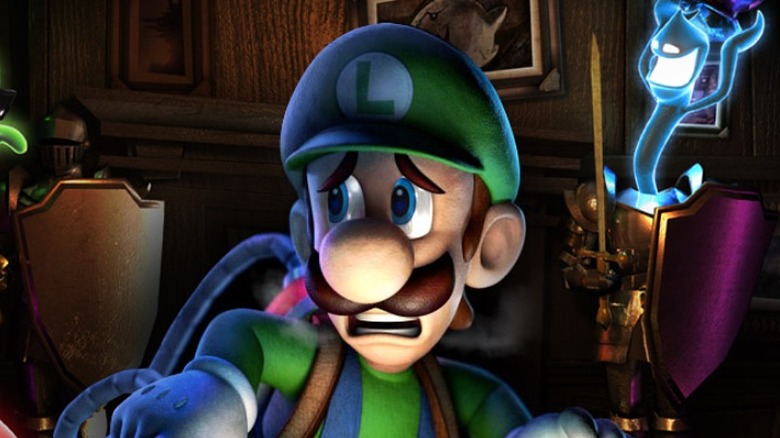 Nintendo created a lot of good will with its recent Nintendo Direct showcase, which revealed a number of new additions to the Nintendo Switch shop and looks at several upcoming games, like "Mario Strikers: Battle League" and "Kirby and the Forgotten Land." Unfortunately, the company's latest decision has been met with severe backlash from fans. The frustration has been so great that it seems to have fully overshadowed the previous excitement generated by the Nintendo Direct.
On the evening of February 15, Nintendo of America added a new support page to break the bad news, revealing, "As of late March 2023, it will no longer be possible to make purchases in Nintendo eShop for the Wii U system and the Nintendo 3DS family of systems. It will also no longer be possible to download free content, including game demos." 
Fans immediately responded to Nintendo's announcement on Twitter with disappointment and confusion. Some indicated that they were scrambling to purchase some of the favorites while they still could, while others acknowledged that this was "the end of an era" for Nintendo and its fans. As some fans pointed out, this decision will ultimately make a large number of games impossible to purchase without tracking down physical copies. 
Nintendo clearly anticipated the mad dash from players looking for answers. To combat these concerns, the company added an FAQ section to the bottom of its support page. While this part of the page definitely addresses some of the more pressing questions resulting from this controversial announcement, fans may not love all of the answers they've been given.
Nintendo answers your questions about the Wii U and 3DS eShop closure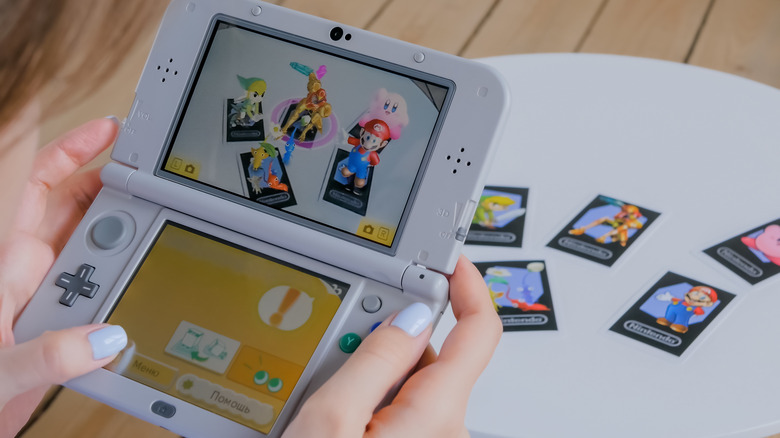 Zyabich/Shutterstock
First and foremost, Nintendo touched on why this move was deemed necessary. The FAQ section explains that Nintendo sees the end of Wii U and 3DS eShop support as "part of the natural lifecycle for any product line," particularly one that has seen a decline in users over the years.
Nintendo also addressed the fact that gift cards for the eShop are still widely available in retail locations, many of which proudly bear Wii U and 3DS branding. Rather than scramble to pull these from the shelves, Nintendo will be changing the purpose of these cards. The support page says that not only will these eShop cards remain in retail locations, but also, "All Nintendo eShop Cards can be used to add funds to a Nintendo Account balance for use on the Nintendo Switch."
On the plus side, Nintendo clarified that it has no current plans to discontinue online play or any other functions of Wii U and 3DS games. Players will also still be able to redownload games, software updates, and related DLC "for the foreseeable future." As long as you manage to buy the games before March 2023, they're yours to keep and redownload/update at any time. Players will also have access to "a small number of free themes from Theme Shop" to spruce up their system's dashboard, which probably isn't quite the consolation prize Nintendo thinks it is.
As it turns out, Nintendo had a bit more up its sleeve than just the end of 3DS and Wii U eShop purchases.
Introducing My 3DS & Wii U Memories
Interneteable/Shutterstock
To commemorate the occasion, Nintendo has also launched "My Nintendo 3DS & Wii U Memories," a page that allows players to fondly remember how much time they've put into games for the older systems. "We thank you for supporting Nintendo eShop on Wii U and the Nintendo 3DS family of systems," read Nintendo's announcement. "While we hope that you will continue to enjoy using these systems, we have taken this opportunity to prepare a website where you can look back on your time with them via various play statistics. 
Judging from the responses in the Twitter thread, it doesn't seem like this Memories page is doing much to soothe the burn. Some fans noted that they were having flashbacks to March 2021, when Nintendo controversially pulled a number of "Mario" games from sale in a move that felt like a death sentence for the beloved gaming mascot. However, Nintendo fans across the Twitterverse have begun sharing their Memories page and reminiscing about the good times. Even though it'll be a little over a year before eShop support ends for these beloved systems, it looks like many players are already trying to make their peace with it.
It ultimately makes sense that Nintendo would eventually cease support for older systems — particularly the failed Wii U — but this news still obviously comes as a shock for many fans.