Pokemon Scarlet And Violet - What We Know So Far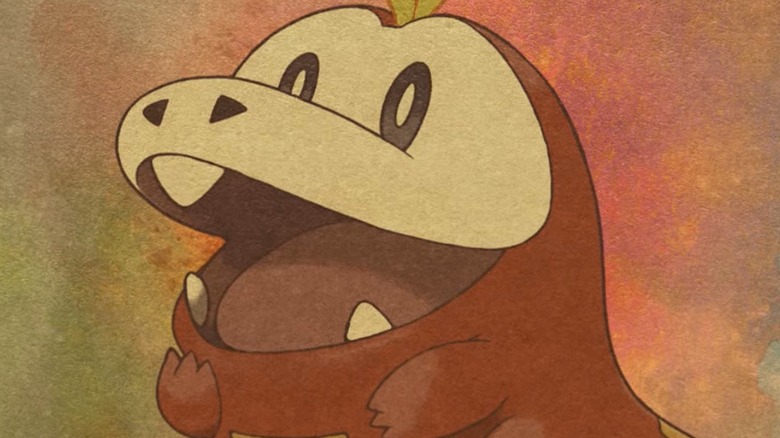 "Pokemon" fans are being outright spoiled when it comes to new adventures with their favorite monsters. Fall 2021 brought the release of "Pokemon Brilliant Diamond" and "Shining Pearl," while 2021 started with a bang as "Pokemon Legends: Arceus" made its debut on the Nintendo Switch. On February 27, just under a month after "Arceus" hit shelves, Nintendo and Game Freak have announced two all-new mainline "Pokemon" games: "Pokemon Scarlet" and "Pokemon Violet."
The announcement arrived as part of this year's "Pokemon Day" celebration, which celebrates the anniversary of the long-running creature-capturing franchise. During a livestream that also touched on the franchise's recent successes, the Official "Pokemon" YouTube channel stunned fans everywhere by dropping the very first footage of the new games, as well as a look at some of the new cities and Pokemon that people can expect to see in the near future. From new Starters to a surprising sense of scale, here's what we know so far about "Pokemon Scarlet" and "Pokemon Violet."
Is there a trailer for Pokemon Scarlet and Violet?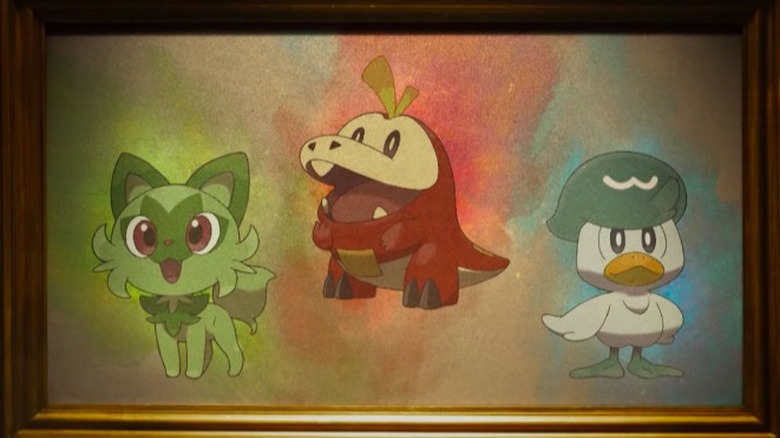 The announcement trailer for "Pokemon Scarlet" and "Violet" begins with a bit of an ominous vibe, following a live-action security guard walking down a series of darkened hallways. As he goes to investigate a mysterious sound and light, he finds himself in the Game Freak offices, where a light bursts from a picture frame and reveals the all-new world of "Scarlet" and "Violet." 
Several different biomes are revealed in the trailer, including grassy plains, sunny beaches, windswept deserts, and bustling cities full of elemental iconography. Players also get a quick glimpse of the game's protagonist, who has a Nintendo Switch of his very own in his room.  
Rejoining the security guard in the "real world," we see a paining on the wall depicting the new Starter Pokemon players can choose from in "Scarlet" and "Violet." According to a press release from The Pokemon Company, these new Starters are (from left to right) Sprigatito, Fuecoco, and Quaxly. Pokemaniacs everywhere are sure to be debating their choice for starter until the game finally arrives.
When is the release date for Pokemon Scarlet and Violet?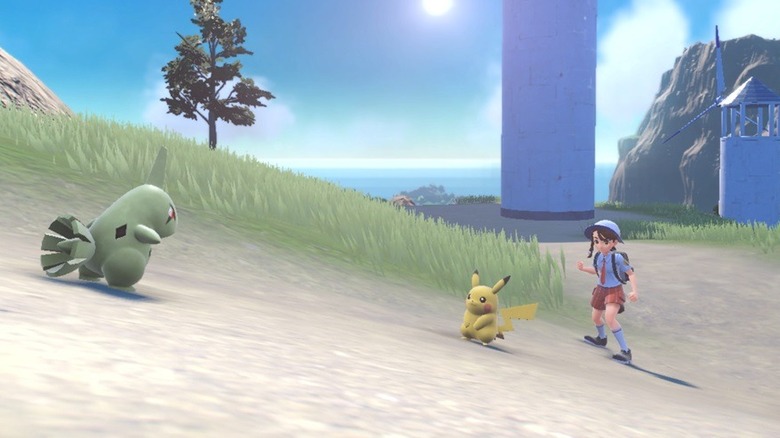 Game Freak has been releasing new "Pokemon" games quite regularly over the last few years, and it looks like this year will be neatly bookended by the one-two punch of "Pokemon Legends: Arceus" and "Pokemon Scarlet" and "Violet."
Unfortunately, Game Freak and Nintendo have not given fans a concrete date for the release of the new installments, but the new trailer did confirm that the titles are planned for release in "Late 2022." Given the fact that "Pokemon Brilliant Diamond" and "Shining Pearl" were both released in November 2021, it would make sense for the new games to more or less follow suit. 
Hopefully an exact release date will be revealed when fans get to see more footage and new Pokemon reveals, but it's a safe bet that Trainers everywhere will be able to explore this new region sometime around the 2022 holiday season.
What will the gameplay be like in Pokemon Scarlet and Violet?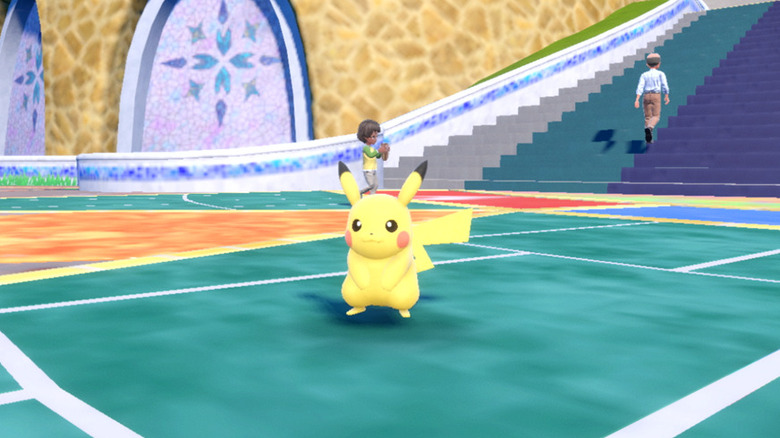 As glimpsed in the trailer, the wild Pokemon in "Scarlet" and "Violet" appear to roam freely throughout the map, which would seem to hint towards a capture and battling system similar to the one seen in "Pokemon Legends: Arceus." The press release from The Pokemon Company would also appear to back this up, but with an exciting twist. 
Whereas "Arceus" had a semi-open world broken up by various mission-specific areas, the press release describes these titles as taking place in "an open world where various towns with no borders blend seamlessly into the wilderness. Pokémon can be seen everywhere in this wide-open world—in the skies, in the sea, and on the streets." In other words, it sounds like there's more to see and explore than in any previous "Pokemon" game.
Players will also be able to link their game with the "Pokemon HOME" app, allowing them to bring along their favorite Pokemon from previous generations along for the action.