GTA Trilogy Is Finally Fixing Its Mess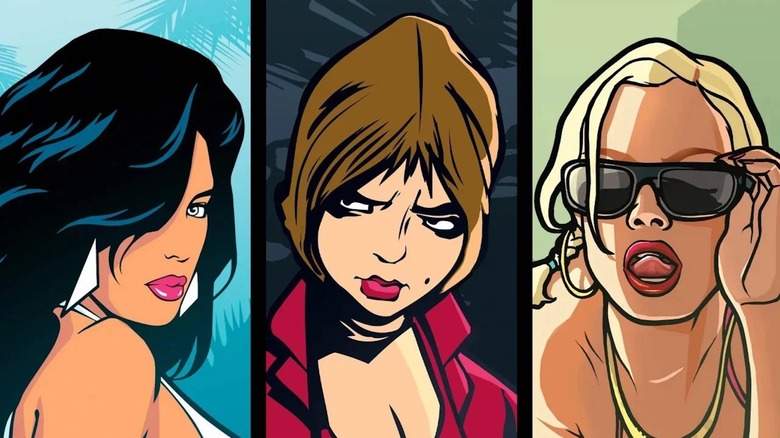 Rockstar is continuing to clean up its own mess, as it has released another set of massive updates for "Grand Theft Auto: The Trilogy – The Definitive Edition." The collection launched back in November in a rocky state, which Rockstar and Take-Two later apologized for. This set of patches isn't even the first time the company has released a massive update full of fixes for the collection. As reported by The Gamer, the update for "Vice City" came in at 8.4 GB on PS4 and "San Andreas" came in at 16 GB, both of which are pretty sizable updates for games that are 20 years old.
The updates don't include any new content, so those massive downloads are just fixes for the many, many problems in the "GTA Trilogy." Instead of publicly releasing the patch notes, Rockstar has instead included them on the Rockstar Support website. The update brings "GTA Trilogy" up to version 1.04, containing more than 100 fixes for the remastered ports. It includes fixes that both improve the overall package and address individual issues with each game included in that package. Here is what you can expect from the latest "GTA Trilogy" update.
Over 100 fixes for the GTA Trilogy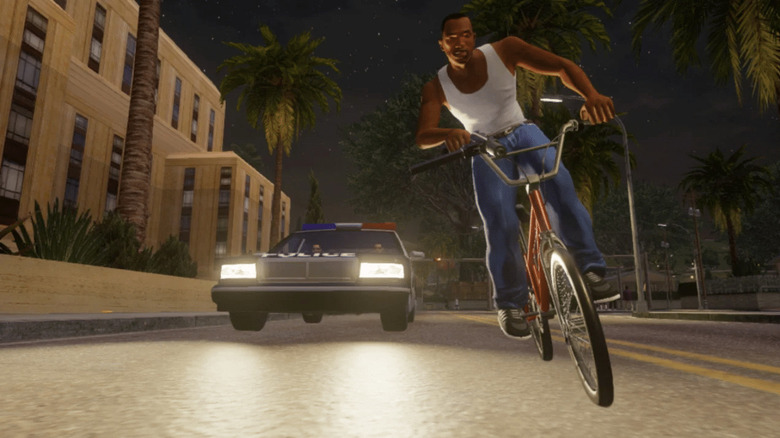 First up is the fixes for the overall package, which should improve the quality of the experience across all three games. The patch fixes performance and stability, alongside reducing issues with collisions and an issue that would occur whenever players tried to restart a mission from the last checkpoint. It's unclear how much better the performance of the games will be without doing a full breakdown, but it should improve.
"GTA 3" has a ton of fixes, reducing issues with collisions across the entire game. The fixes included also should prevent issues with missions breaking at certain points, like the "Payday For Ray" mission, which ran into errors after players reached the first payphone. The patch notes list a fix for nearly every mission, so players should have a better experience overall.
The patch notes for both "GTA San Andreas" and "GTA Vice City" also include a ton of fixes for collision across multiple locations and issues with missions breaking at certain points. If you have experienced a mission breaking issue at any point in the "GTA Trilogy," it has likely been fixed, considering the extensive list of repairs in the patch notes. You can reference the entire list of fixes on Rockstar's Support website, to see if your specific issue (or issues) have been addressed.