The Elden Ring Sheep Have Players Going Wild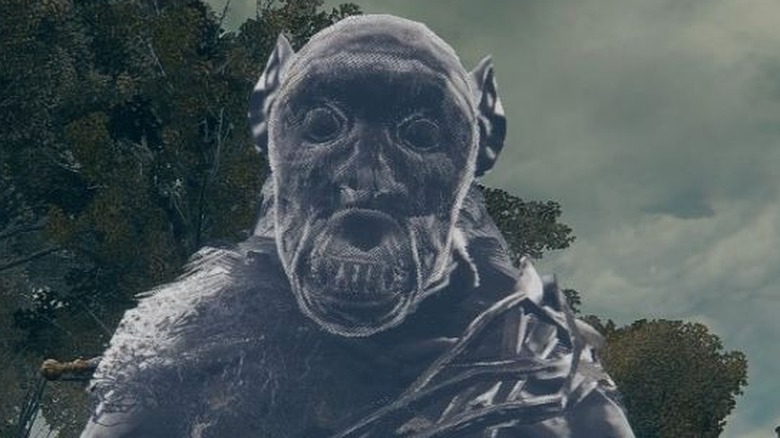 "Elden Ring" has only been available to players for just about a week, but they're already diving into the massive title and reporting every Easter egg, reference, and oddity they come across. While FromSoftware's games are typically filled to the brim with secrets, weapons, spells, items, and boss encounters, players weren't expecting to be caught off guard by the random sheep that roam the open world. Some have come to realize that the sheep in "Elden Ring" have a few more tricks up their proverbial sleeves than appearances might imply. Though the animals won't be coming after players and their stockpile of Runes, they will make every attempt to avoid a terrible death at the hands of the Tarnished.
Advertisement
In a short clip posted to Reddit by user nathanial13, players can see the exact kind of devious machinations sheep have in store for "Elden Ring" players. In the video, viewers can see a player running up to a sheep in the open world and readying a heavy attack with their katana. However, just before the attack is executed, the sheep curls up into a ball and rolls off to the left — completely avoiding the strike. Of course, players were expecting a fight back from their foes, but seeing the wildlife actively avoid a sword strike is a bit of a surprise. Here's how the community has reacted to the dodging sheep in "Elden Ring."
What Are Fans Saying About Elden Ring's Rolling Sheep?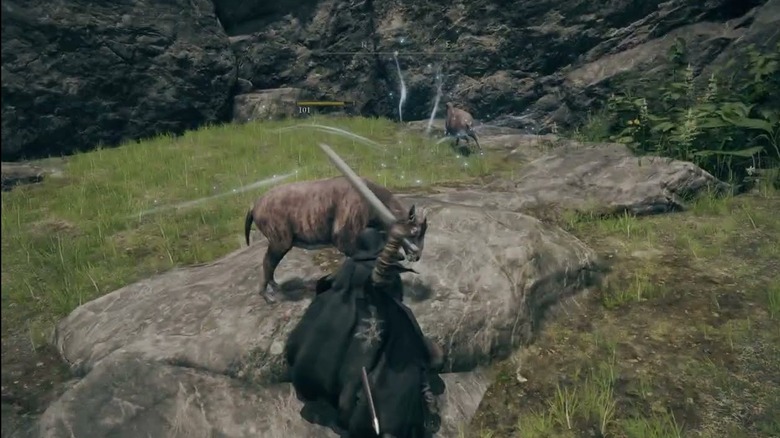 "Elden Ring" fans have found no shortage of levity in watching typically docile wildlife dodge a player's calculated attack — finding it funny that even the critters that roam the Lands Between have battle experience. Commenters on nathanial13's post shared a laugh, with one user saying, "When I first saw this I just couldn't stop laughing. You wouldn't expect the sheep to roll at all like that," and another mentioning, "That is the exact moment I knew this game was a masterpiece. I'm not even kidding."
Advertisement
Elsewhere on Reddit, some players are discerning a greater meaning from the inclusion of the dodging sheep. WarPigSorcerer said in a post titled "The rolling sheep is a mockery of rolling players," "This game rewards guard counters and jumping attacks. Rolling seems less of a meta compared to older games. Miyazaki is laughing at all you roll spammers. Sheep. Disregard rolls brothers, guard and counter. Become the true tortoise you were meant to be." 
WarPigSorcerer implied some of the wildlife is actually symbolic of players, with tortoises representing those who use shields and guard counters as opposed to dodging to avoid damage. Though WarPigSorcerer's theories haven't been officially confirmed, and may amount to little more than an interesting observation, maybe players ought to decide whether they want to trek through the Lands Between as a nimble sheep or a mighty tortoise.
Advertisement