How Long Does It Take To Beat Gran Turismo 7?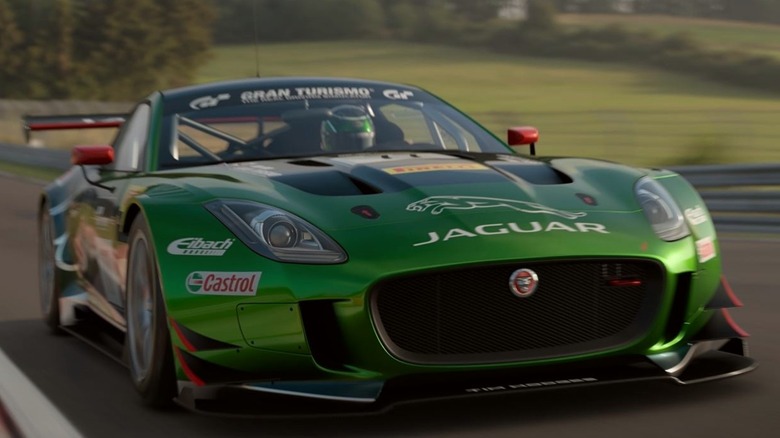 Polyphony Digital's "Gran Turismo 7" has finally hit shelves and thus far, the game has received critical acclaim for its stellar visuals and life-like controls. Of course, the game has also generated some controversy due to its use of microtransactions and the Gran Café mode, which essentially trades in a traditional campaign for a series of tasks. But overall, at its core, "Gran Turismo 7" is yet another solid entry into the series' long history of sim racing goodness and can certainly stand toe-to-toe with its rivals.
As per usual for the franchise, "Gran Turismo 7" features an extensive and diverse selection of cars and game modes for players to choose from — 424 cars to be exact (via GTPlanet). Experiencing the game and its vast selection of vehicles that are available at launch will certainly be a must for any hardcore sim race or casual gamer, and such a task will take quite a bit of time. So how much time can players expect to spend trying to complete the long list of game modes and features in "Gran Turismo 7?"
Gran Turismo 7 takes anywhere from 23-28 hours to beat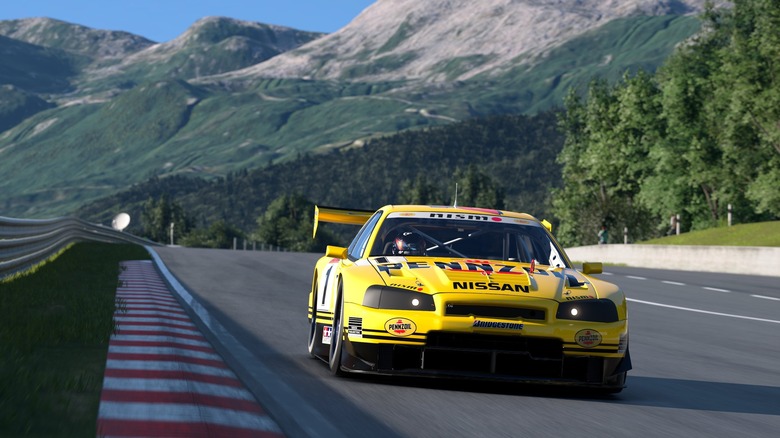 As with any racing game, the point of "Gran Turismo 7" isn't necessarily to "beat" the game as much as it is to experience it in a variety of different ways. Different kinds of events, be it single-player or multiplayer, are designed with diversity and unpredictability in mind, even on singular tracks. For example, racing around Circuit de Spa-Francorchamps — a fan favorite and staple of F1's yearly schedule — in a Delorean will provide a much different experience than cruising around it in a Dodge SRT. However, if simply completing milestones, tasks, or menus is your primary goal, there is something of an endgame to be found in "Gran Turismo 7."
According to Tomas Franzese of DigitalTrends, completing all 39 menus in "Gran Turismo 7" took about 23 hours, though that may vary. "This time may differ depending on the difficulty one is playing on, which cars they are using, and how often they have to restart races," Franzese explained in his review. Meanwhile, gaming content agency GLFH (writing on behalf of USA Today) said that it took about 28 hours to complete all GT Café events and reach the game's end credits.
"Gran Turismo 7" is certainly designed to squeeze out a bunch of playtime, but streamlining the experience and limiting it to whatever you're absolutely required to do for completion shouldn't take you more than 30 hours.