Next-Gen GTA 5's Confusing Launch Prices Explained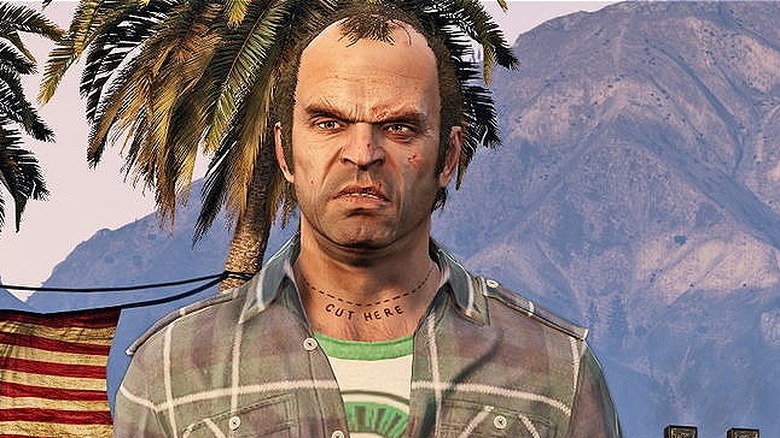 Nearly nine full years after its initial release, "Grand Theft Auto 5" is receiving yet another port to coincide with the newest generation of gaming entering a new generation. Having previously been released on the Xbox 360 and PlayStation 3 back in 2013, Rockstar Games' latest entry into the "Grand Theft Auto" was eventually ported over to the PC, Xbox One, and PlayStation 4 between 2014 and 2015. The next-gen version of "GTA 5" is poised to release on March 15, 2022 for both the Xbox Series X|S and the PlayStation 5.
Of course, the very existence of a next-gen version of "Grand Theft Auto 5" is somewhat controversial in and of itself, as many gamers have expressed a desire for Rockstar to move on and put out "GTA 6" instead. Adding another layer to this controversy is the fact that the next-gen version of the game will not be a free upgrade for previous owners, but will instead require another purchase. However, the pricing of the game's updated version is where things get even more confusing, as the PS5 version of "GTA 5" is priced at $9.99 and the Xbox Series X|S version retails for $19.99. 
So why are the prices different? It's time to break down the reasoning behind the confusing pricing for the next-gen version of "GTA 5."
PS5 players are getting a discount due to a previous promotion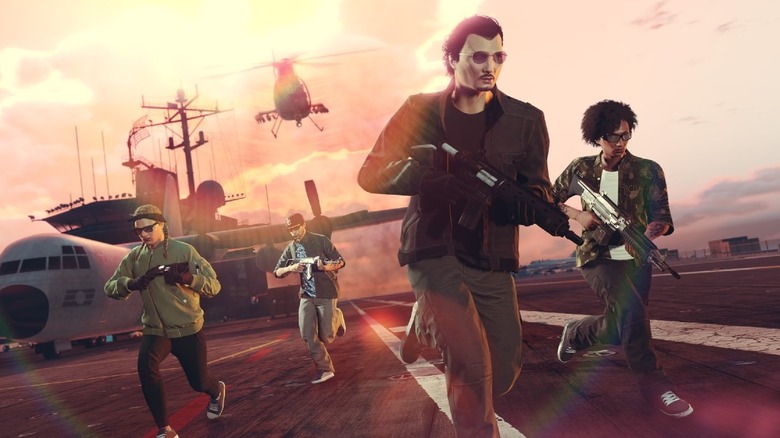 PlayStation 5 players will be getting a 75% discount from the standard market price (down to $9.99) when next-gen "Grand Theft Auto 5" launches, while Xbox Series X|S owners will only be getting a 50% discount (down to $19.99). On the surface, this is a really confusing development. However, there is a reason for it.
As noted by VGC, Rockstar Games originally announced its plans to release the "expanded and enhanced" version of "Grand Theft Auto 5," a promotion indicated that the game's multiplayer component, "GTA Online," would be free to PS Plus users for a total of three months upon the release of the enhanced version. Since essentially half of the game is already free to players for a prolonged period of time, Rockstar is only charging PS5 players half-price, presumably with the hope that they'll stick with the game past that three-month promo period. On the Xbox side of things, no such promotion is being offered — and from the information currently available, there are no plans to add the enhanced version of "GTA 5" to Xbox's GamePass service.
From the looks of it, these $10 and $20 price points are only temporary. Come June, both consoles will see the next-gen version of "GTA V" go up to $40 (per IGN).