Gotham Knights Fans Go Wild Over Pulled Steam Listing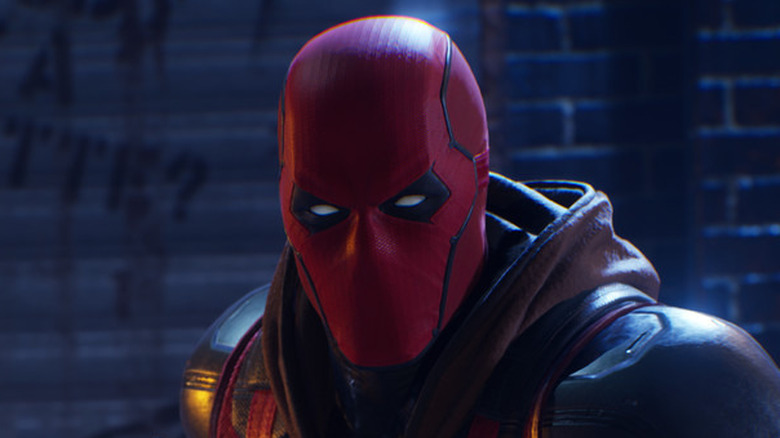 Fans have been waiting patiently for "Gotham Knights" since its reveal back in 2020. Though the "Batman"-related title was originally stamped with a 2021 release date, it has been pushed back since then, and is now expected to arrive some time later this year. Although players still don't know anything more specific than the general 2022 release date, Steam users were in for a surprise when some found an apparent beta for the title available on the platform a few days ago (per Eurogamer) — but after only appearing for a brief time, the listing vanished.
Advertisement
"Gotham Knights" will be the first full-length title developed by WB Montreal Games since the team delivered the prequel, "Batman: Arkham Origins," back in 2013. Putting players into the role of one of four members of the extended Bat Family (Robin, Nightwing, Red Hood and Batgirl), the co-op action game will task fans with investigating the mysterious death of Batman and keeping Gotham from falling to the wolves (or in this case, the Court of Owls) in his absence. 
Now, with the brief appearance of a "Gotham Knights" playtest on Steam, players are starting to reckon the title might not be as far away as initially thought.
Gotham Knights' Playtest Was Over 82 GB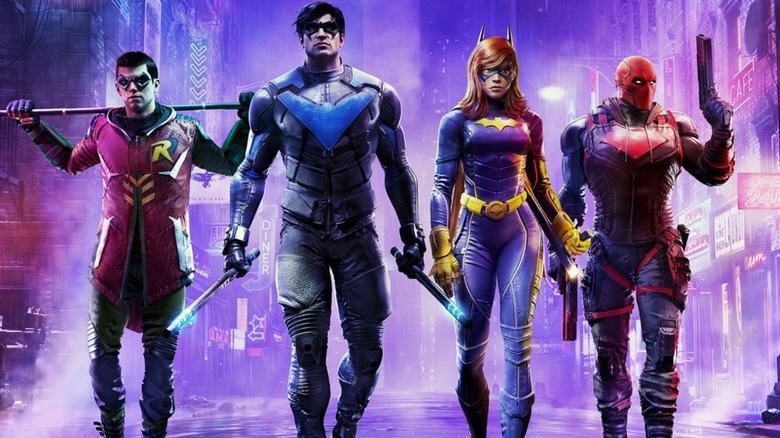 The appearance and swift removal of the alleged "Gotham Knights" beta has stirred a conversation among fans, namely in regards to the file size and timing of the whole incident. While the listing itself has been removed or hidden on Steam, and some Reddit posts have been pulled, third-party app SteamDB still has some recorded data about the title. 
Advertisement
The first thing that struck many was the size of the file. Sitting around 82.5 GB, the playtest version was as weighty as many finished games. This led some fans to think that this potentially-leaked sneak-peek may actually include most of the game. If that's the case, fans surmise "Gotham Knights" must be close to completion. Others think that the entire listing may have been a fluke, and that the beta is still not ready for public consumption.
One Reddit user responded to another's alert of SteamDB's listing for the "Gotham Knights" playtest, saying, "While a surprise April drop seems a bit unlikely to me (unless they're rushing it out to ride the movie hype when it's in theaters), I could absolutely see a May/June release to coincide with the blu-ray drop and avoid the already crowded Spring season."
Advertisement
Whether this "Gotham Knights" beta ever sees the light of day, or if this was simply a case of an internal test that popped up publicly, fans may never know for sure. Hopefully the fans that have waited since 2020 will get an update on the status on "Gotham Knights" in the very near future.