This Elden Ring Boss Is Practically Impossible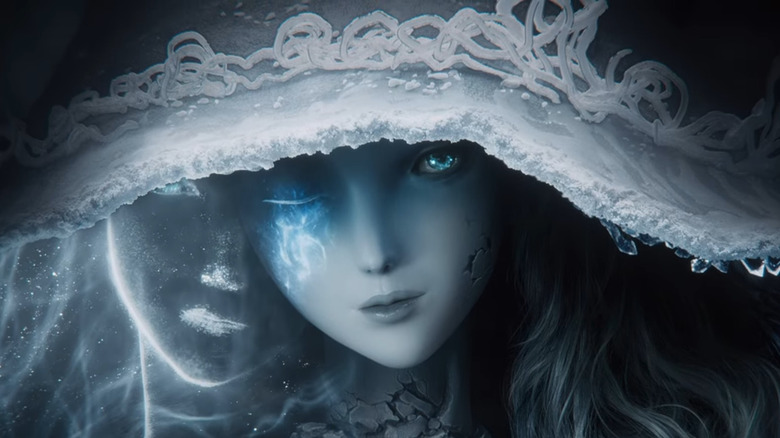 It's been said a thousand times over. And for clarity, we'll say it again — "Elden Ring" is very, very hard. Much like its predecessor, "Dark Souls," FromSoftware's "Elden Ring" has pushed players to their absolute limits and will kill your character in a variety of ways. The game is so difficult, in fact, that even the director of the game, Hidetaka Miyazaki, has apologized to players for its difficulty in the past. Even though "Elden Ring" has garnered its fair share of acclaim from critics, in addition to selling over 10 million copies on the PC alone (via GameRant), the game's difficulty remains a huge talking point amongst the player base.
Advertisement
A huge facet of "Elden Ring's" notoriously difficult gameplay loop mostly stems not from the enemies you'll meet in its various stages, but from the game's bosses that will give you all the trouble that you can handle. Even earlier on in the game, the ultimate baddies of The Lands Between will prove to be challenging and will certainly send players back to zero more often than not. For some gamers, progressing past a certain boss has seemed virtually impossible.
Barely half of Elden Ring PC players have beaten Godrick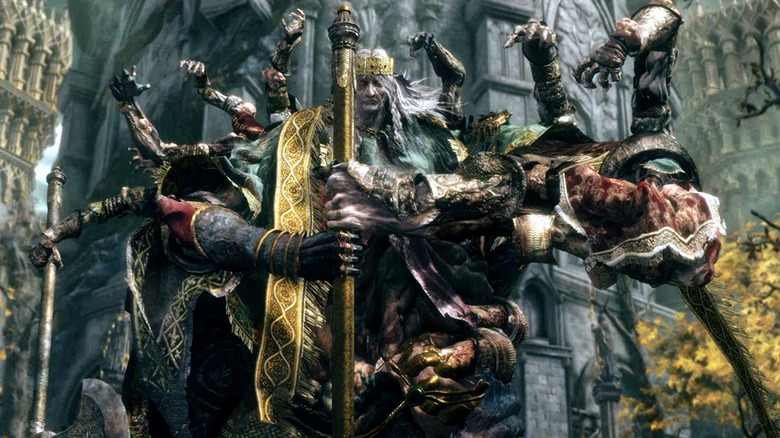 The first actual boss "Elden Ring" players will face on their journey is Godrick the Grafted. The ruler of Stormveil Castle, Godrick is equipped with a giant axe that can deal out a copious amount of damage. He also sports many different arms as "a symbol of power to all those who might try to depose him." Turns out, it's more than just a symbol of power. It is power. And the difficulty players are having with defeating him is a testament to that.
Advertisement
According to Steam's achievement list, only 55% of all "Elden Ring" players on PC have been able to defeat Godrick and progress past the Stormveil section of the game. Meanwhile, PlayStation players have fared better, with 64% of all players on the platform defeating Godrick. Despite PlayStation players slightly outperforming PC players when it comes to defeating the game's first fully-fledged boss, the fact that barely half of all players currently playing "Elden Ring" have progressed past such an early confrontation is the ultimate proof of how hard this game really is and how dedicated you have to be in order to experience even a good chunk of its content without chucking your controller and calling it a day.
Advertisement