Lost Ark Is Finally Addressing Its Biggest Controversy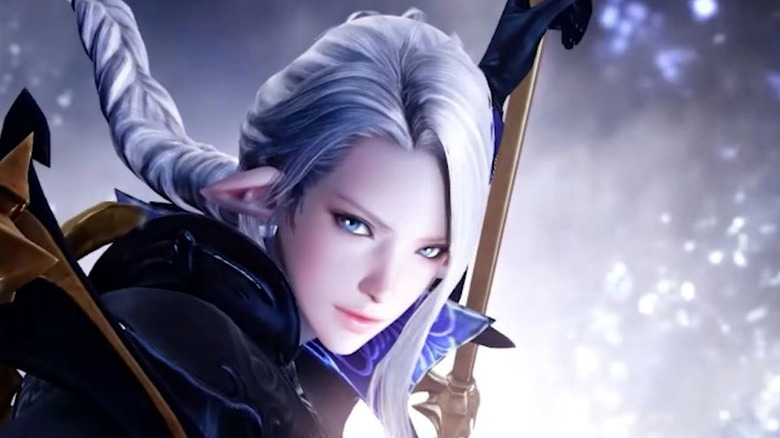 Despite virtually taking over Steam, the Smilegate RPG-developed and Amazon-back MMO "Lost Ark" has also been generating its fair share of controversy since its North American launch. For one, the game recently saw in excess of 1 million accounts get banned due to the usage of bots. But an even more serious issues has since been raised, and that is the sense of gender roles in "Lost Ark." The practice of having gender-locked classes caused the game to come under fire from players and critics and has been a hot-button issue for onlookers. Many have argued that the issues with "Lost Ark" are indicative of continuing problems with sexism in video games as an industry.
Outside of certain roles within "Lost Ark" being gender-blocked, others have criticized the game for giving female characters "revealing" and sexually-suggestive armor, particularly in the game's character selection and menu screens. Since the controversy arose, Amazon Games has released a statement on how it hopes to address players' critiques of "Lost Ark."
Lost Ark developer has confirmed it will be making changes to female characters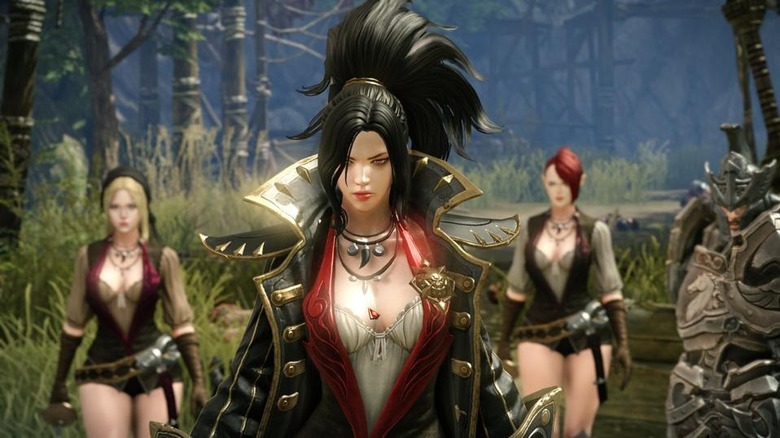 Amazon Games' franchise lead Soomin Park has confirmed that "Lost Ark" will be employing some changes to address the concerns of players. In an interview with Eurogamer, Park said that although the game will retain the original female character clothing options, new ones will be added to balance out the more risque pieces. 
"As for armor sets, while we aren't altering any of the original costumes from the game, we are making adjustments so that the more revealing options won't be front and center in places like our marketing or the initial character creation screen," Park told Eurogamer. Park clarified that there are no plans to remove any content currently in the game.
In regards to certain classes being gender-locked, Park also addressed this in her interview with Eurogamer. Park explained that it would be "difficult" at this point to reprogram the character classes to be more gender neutral. She did, however, say that Smilegate RPG is working on rolling out new female classes that are identical to those of pre-existing male characters, which should balance things out a bit. 
"Smilegate RPG is actively working on this; the female Berserker is the next class coming to Korea," explained Park." While not every class in the game currently has a male and female counterpart available, we made an effort to include those that do in our launch class lineup."
No release date for the new classes or cosmetics has been given at this time.