Borderlands Fans Finally Getting The Update They've Been Waiting For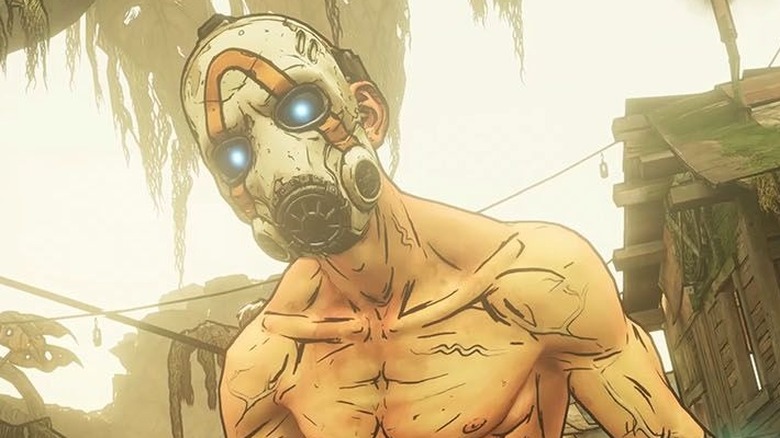 There's good news for "Borderlands" fans today, as it looks like "Borderlands 3" will eventually be able to support full cross-play functionality, finally including PlayStation owners in its multiplayer ecosystem (per Eurogamer). This news might come as a surprise, considering previous statements made last year by controversial Gearbox CEO Randy Pitchford. 
Pitchford had implied that "Borderlands 3" had been made with cross-play in mind, but claimed the publisher, 2K Games, asked the developers to remove PlayStation compatibility. While the Gearbox boss threw the publisher under the bus, some players couldn't help but wonder if PlayStation had any part in the final decision. After all, Sony has made a nasty of trying to limit cross-play on PlayStation for years.
It's great that "Borderlands 3" is finally getting the full cross-play capability fans expected at launch, but with the game already nearing  three years old — and with "Tiny Tina's Wonderlands" right on the horizon — is this addition too late? On top of that, many are wondering what changed between the various parties involved to propel them into making this late addition? Here's how fans are taking to the news of new cross-play features for "Borderlands 3," as well as what some think the decision might mean.
Did Gearbox Buy Coss-play Compatibility With PlayStation?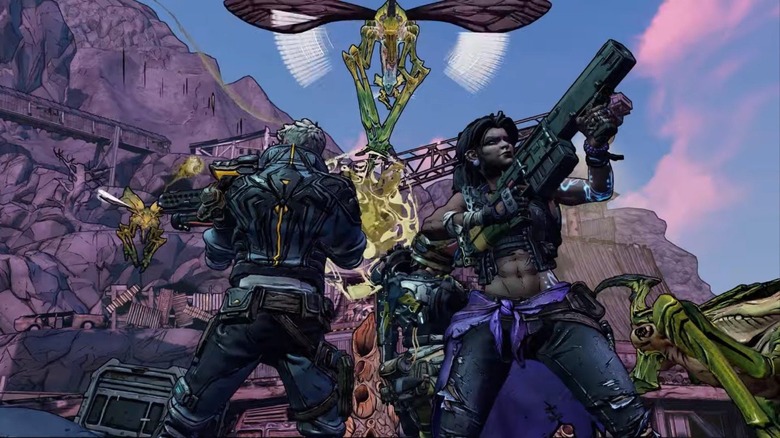 In the wake of Gearbox's announcement that PlayStation players would finally be able to enjoy "Borderlands 3" with those on other platforms, the reaction was almost like some fans personally had their requests answered. Only days before, commenters on Twitter lamented over the news that the upcoming "Borderlands" spin-off, "Tiny Tina's Wonderlands," would support full cross-play compatibility on PlayStation consoles while "Borderlands 3" still did not. Some fans, however, held out hope that this was a sign that "Borderlands 3" would finally be implementing cross-play. That said, once the news broke today, some couldn't help but wonder what fueled Gearbox's recent 180.
Some users have wondered if an exchange of money was involved in making "Borderlands 3" cross-play a reality. This comment raises a valid question, one echoed by Eurogamer. In an article covering the apparent change of heart, Tom Phillips pointed out that Sony does have a policy that would essentially require developers to pay the company to keep cross-play active in PlayStation games. 
While it isn't known with certainty whether 2K and Sony reached this agreement without turning it into a transaction — and neither company has responded to Eurogamer's request for comment — fans will be happy to know the pair seem to have worked something out.