Halo Infinite Leak Points To A Highly Requested New Mode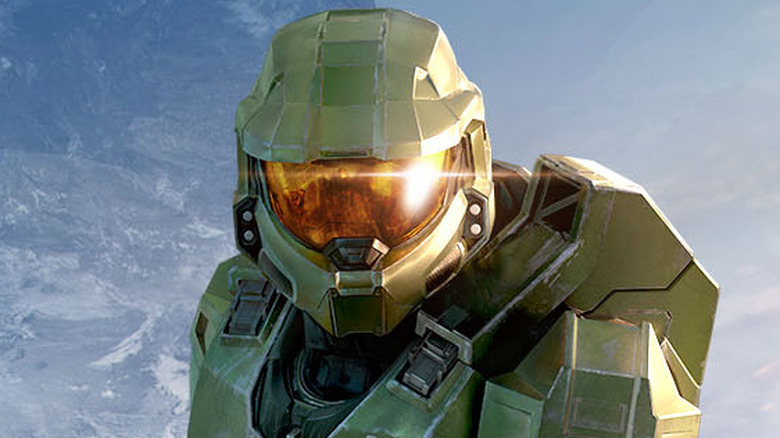 For many, the "Halo" series can be considered one of the most essential and most innovative first-person shooters in gaming history. The series' first entry, "Halo: Combat Evolved," ventured into some uncharted territory upon its release in 2001 by attempting to bring the FPS genre to the original Xbox. It succeeded with flying colors, spawning a lengthy franchise — and even an upcoming TV series adaptation for Paramount Plus — and has sustained popularity for over two decades.
During that time span, the "Halo" series hasn't veered too far from its roots. Its campaign modes still follow the now-iconic Master Chief as he attempts to liberate humanity from the threats of alien invaders, and the PvP multiplayer modes still echo those of the original titles. Suffice to say, the Bungie-created (but 343 Industries-maintained) franchise has been rather indifferent towards trends in the shooter game industry, even as it pertains to the battle royale genre which has grown massively in the past several years. But that might soon be changing, as recent leaks suggest a highly requested mode could be coming to the series' newest title, "Halo Infinite," in the future.
Halo Infinite could add a Warzone-inspired battle royale mode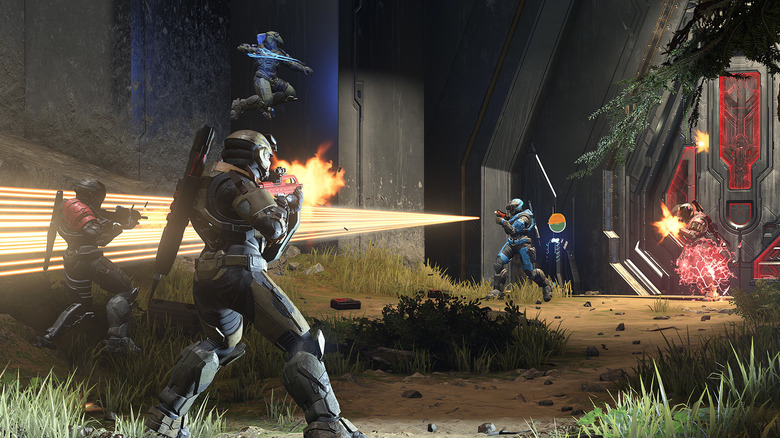 Having already been through one season of multiplayer gaming that has drawn criticism for a lack of content and game modes, the second season of "Halo Infinite" is right around the corner and is scheduled for release on May 3. This will mark the biggest post-launch update "Halo Infinite" has received to this point, an occasion many fans hope contains classic modes such as a co-op campaign mode. However, certain screenshots of a future addition have taken the fandom by storm.
In "Halo 5," one of the most popular multiplayer modes was called "Warzone". Not to be confused with battle royale mode in "Call of Duty" of the same name, "Warzone" saw two teams of 12 players battle each other "in a race to capture bases, kill bosses, and destroy the opposing side's core" (via Halopedia). According to Twitter profile @HaloHubGG, a community-led news source surrounding "Halo," 343 Industries could be bringing back "Warzone" in "Halo Infinite" and add a battle royale twist to it. "It looks like a successor to Halo 5's Warzone may be in the works with Battle Royale like characteristics," HaloHubGG said of a screenshot on Twitter. Don't get too excited, though. According to HaloHub, this mode isn't expected "any time soon".