Fortnite Leaks Suggest This Game-Changing Mode Is Here To Stay
"Fortnite" and Epic Games shocked the world by launching Chapter 3 Season 2 without one of the game's most famous mechanics: building. While building was only set to be gone from the game for a little over a week, some leaks suggest that this mode might be sticking around for a while. According to TweaBR, a "Fortnite" leaker, there is code in the game for a limited-time "No Build Battle Royale" mode. While that likely isn't the final name of the mode, there are listings for Solos, Duos, Trios, and Squads playlists. While it is listed as a limited-time mode in the code, there is some speculation that players want no-building to be a permanent option, despite that being a feature unique to "Fortnite."
Advertisement
Another "Fortnite" leaker, HYPEX, also pointed out on Twitter that many of the loading screen tips have been altered to say "In modes with building enabled..." heavily implying that the no-building mode might be here to stay, even if the main playlists do get building back. As reported by VGC, Epic has a history of keeping popular game modes in the game, even if they were only meant to be around for a short amount of time. For example, the Rumble playlist has been active for over a year, despite being classified as a limited-time mode. It seems possible that no-building might be in a similar category.
No building is very popular in Fortnite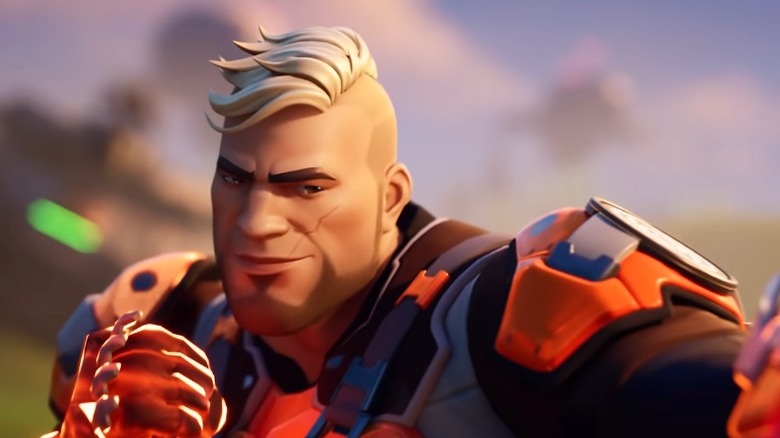 While a certain part of the player base loves building in "Fortnite" — partially because that's what makes the game unique and partially because being good at building is a massive advantage — it seems like many players are in favor of having options available. Some prominent Twitch streamers like Nick Eh 30 have even said they prefer no building over building. Over on the "Fortnite" battle-royale subreddit, fans seem to feel the same way. While gamers seem to agree that both building and no building should both be in the game, fans of building appreciate that not being able to build temporarily has made the game feel fresh again.
Advertisement
"It forced me to find new ways to play, especially with the mantle feature. It forces me to combat vehicles and players using only natural terrains, and so on," one Reddit user wrote. Other fans want to make sure that the quality-of-life features that were added with the no build mode, like sprinting and mantling, will still be in the game. Some players like that the lack of building and building materials means that you can loot areas quicker, making the game faster-paced than it previously was. While some game modes and changes take time for players to get used to, it seems like many "Fortnite" players have been waiting for a no build mode for a long time and now, it just might be a permanent game feauture.
Advertisement