Gran Turismo 7 Responds To The Uproar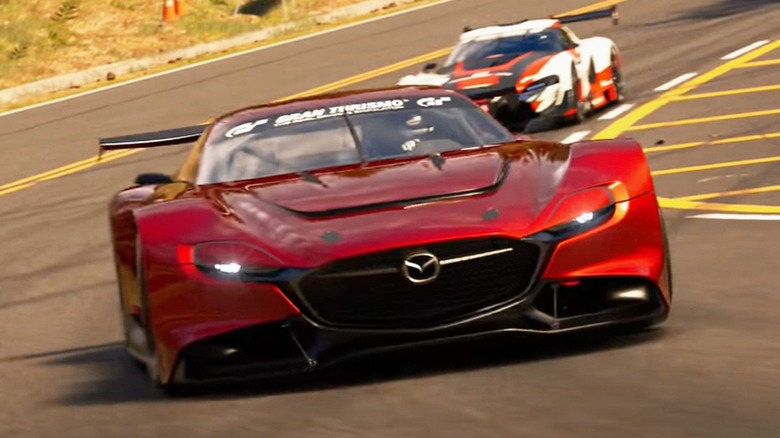 After a few weeks of bad decisions and upset fans, the developer behind "Gran Turismo 7" has apologized. Polyphony Digital has apologized for the state of the PlayStation exclusive in a PlayStation Blog post, letting fans know that there is a substantial patch on the way. The reason for the apology is the same reason the game has a record low user score on Metacritic. The economy of "Gran Turismo 7" has been altered twice since the game was released to the public, once to increase the cost of microtransactions, turning $5 cars into $40 cars (via VGC) and the other to reduce the number of credits earned by playing the game by about half (via gtplanet.) The game also experienced a 36-hour outage, where players were unable to access the game, even the single-player mode.
All of these issues have resulted in a very unhappy fan base for a game that appears to be good by all other accounts. In the blog post, Kazunori Yamauchi the president of Polyphony Digital said he was sorry for the state of the game. "I would like to apologize for the frustration and confusion caused last week with our patch updates which resulted in, not only a server outage but also adjustments to the in-game economy which were made without a clear explanation to our community," he wrote. The most important part of the blog post is what Polyphony Digital plans to do moving forward.
Updates to Gran Turismo 7 moving forward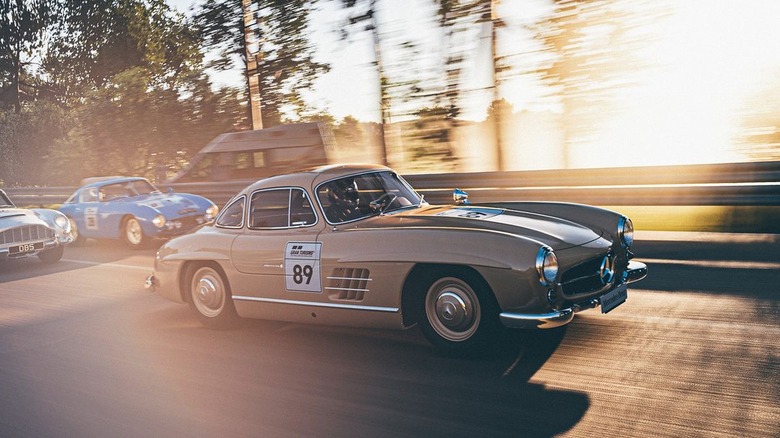 Anyone who logs into "Gran Turismo 7" before April 25 will receive a pack of one million credits. Beyond this gesture of goodwill, Yamauchi explained that the patch that cut the amount of rewards players received was meant to make a more equal experience across the game, providing the same number of credits for time spent, regardless of the event.
In addition to that, an April patch will increase the rewards of late-game events by nearly 100% and increase the number of rewards given in all events across the board. This April update will also increase the max amount of credits players can have in their wallets and will add eight new endurance races, which are said to have a high reward payout. It's unclear from the blog post if this update will just revert credits to the original payout or go beyond that, but the patch seems to be heading in the right direction.