How Will Smith's Oscars Slap Wreaked Havoc On This Game Developer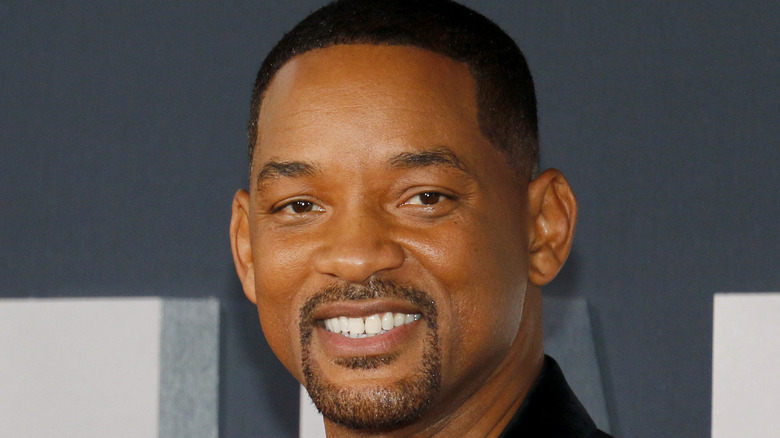 Tinseltown/Shutterstock
News traveled fast online after Will Smith and Chris Rock had a scary altercation during March 27's Oscars ceremony. Fans worked together to figure out what happened in between the censored audio and clever camera cuts of the original broadcast, and as they began to piece the incident together, many felt upset about the interaction and sought to voice their feelings online. The only problem? Many of those feelings were misdirected at the wrong Will Smith. Instead of reaching the actor at @RealWillSmithFP, many directed their ire at @WillSmith, a game developer and podcaster who shares little in common with the Fresh Prince.
Like Michael Bolton from "Office Space," the man unfortunate enough to share a name with the famous crooner, Will Smith has probably heard every joke in the world about his actor doppelganger. Still, Smith has a career to be proud of, with a long history of working in the gaming and tech spaces. He's a co-host on "Will and Brad Made a Tech Pod," a podcast about technological advancements big and small. He also has almost 20,000 followers on Twitch, where he streams a variety of games, including "PUBG." Currently, Smith works with Stray Bombay, the developer behind the recently released "The Anacrusis." However, Smith received an influx of followers and commenters after a certain incident at The Oscars left viewers upset.
What happened at The Oscars?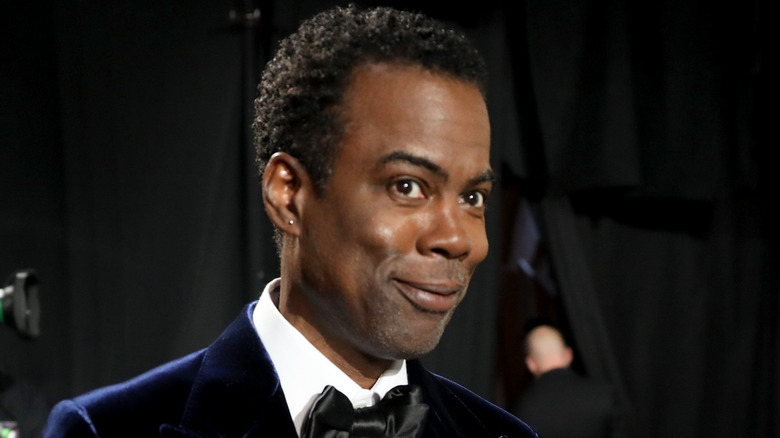 Handout/Getty Images
For many watching The Academy Awards, Will Smith's slap came as a surprise, but the truth is that the actor has had a tense relationship with Chris Rock for years. The comedian has joked about Smith's wife, Jada Pinkett Smith, more than once, providing Smith with plenty of fodder for his anger. At the awards ceremony, Rock nodded towards Pinkett Smith, saying, "'G.I. Jane 2, can't wait to see it,'" suggesting that her close-cropped hairstyle resembled the militaristic cut. While Smith initially laughed at the joke, he reportedly soon noticed his wife was upset, then took to the stage to deliver a swift slap to Rock. While Rock maintained that it was all just a joke, the comment likely hit close to home with Pinkett Smith.
Jada Pinkett Smith has been vocal about her struggle with alopecia, a medical condition that causes hair loss. She began discussing the condition in 2018 and has documented her journey towards self-acceptance, which included adopting her current hairstyle. Pinkett Smith has also commented on how hair is important in the Black community, and suggested that hair loss can feel like a somewhat taboo subject.
Many viewers found Rock's joke in poor taste, especially considering that he was part of the 2009 documentary "Good Hair," which focused on the hair care industry as it relates to the Black community. Regardless of the circumstances surrounding the incident, fans had feelings about it, and wanted to go to Twitter to directly voice their thoughts on who was right and who was wrong. 
Unfortunately for game developer Will Smith, he shares a name with one of the biggest movie stars in the world. He began receiving the misdirected ire of many fans, but thankfully, he has a good sense of humor.
One game developer deals with the fallout
Game developer Will Smith tweeted, "Whelp," shortly after the other Will Smith slapped Chris Rock on television. Chances are, he knew that he'd soon be flooded by angry fans demanding answers for what just happened. While Smith joked about the telecast, tweeting, "​​Hopefully all anyone remembers at the end of the show is this inappropriately upbeat 'In Memoriam' segment," he also had serious words for those who made it to his Twitter profile. "At the risk of making people pissed off at me instead of that other guy," he wrote, "the world would be a better place if we stopped answering words with violence."
Of course, someone immediately found the tweet and responded by writing, "Lost all respect for you after Oscars." While others tried to explain that this Will Smith was actually a humble game developer, it's unclear if the original commenter understood the message.
Smith admitted that he keeps his Twitter fairly moderated these days, only allowing certain notifications to disturb him. That said, every time Will Smith the actor does something newsworthy, Will Smith the developer finds a slightly larger following online. The slap at the Oscars seems to have earned this Smith a hearty 50,000 new followers, at least based on his previous numbers. So at least something good came out of all the confusion.
Gamers interested in Smith's work can look forward to Stray Bombay's upcoming title, "The Anacrusis," a co-op FPS set on a retro-futuristic styled spaceship. The game is in early access now, with a full release date forthcoming.