Sonic 2's Knuckles Almost Sounded Completely Different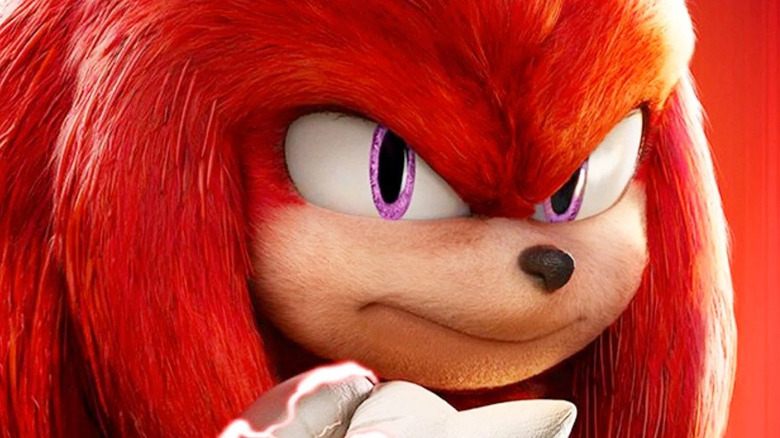 Paramount Pictures
Video game movie adaptations have a long and arduous history. While the genre has its outliers, studios have long struggled to translate game narratives into a film friendly format. With a 63% Tomatometer and 93% Audience Score on Rotten Tomatoes, 2020's "Sonic the Hedgehog" managed to mostly evade this pitfall. Of course, the project got off to a rough start due to Sonic's initial character design. The controversy prompted Paramount to delay the release, giving the company time to deliver a fan pleasing redesign. The gamble paid off, as "Sonic the Hedgehog" went on to become one of the highest-grossing video game film adaptations of all-time.
Advertisement
With the first entry a resounding success, Paramount and the Sega Sammy Group both got back to work on "Sonic the Hedgehog 2." They doubled down on the fan service, introducing some of the series' most iconic companions. One of the most noteworthy inclusions was Knuckles, a recurring foe and ally. Given that adaptations often deviate from the source material for the sake of appealing to viewers outside of an IP's core fan base, it may come as little surprise that the sequel explored different options for bringing the new characters to life. Knuckles' voice actor, Idris Elba, apparently experimented with different approaches to the antagonist's voice before settling on the version heard in the film.
Advertisement
Idris Elba considered using a 'squeaky voice' for Knuckles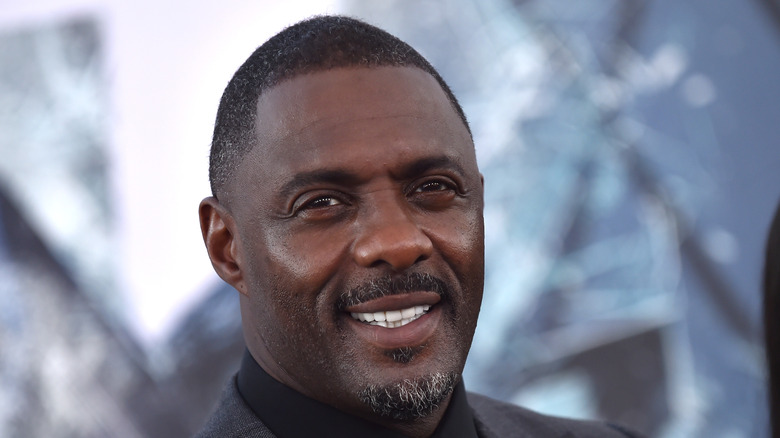 DFree/Shutterstock
In a recent interview with The New York Times promoting the record-breaking release of "Sonic the Hedgehog 2", Idris Elba expressed his excitement as a gamer at having the opportunity to play Knuckles. He went through a process to find the proper way to voice the character that was both true to the source material and original at the same time. The outcome was quite different from what Elba initially suggested.
Advertisement
"We did try out some voices to figure out what he might sound like. He looks sort of menacing ... I actually wanted to try to play him with a squeaky voice. I thought that might be funny," Elba shared. Director Jeff Fowler shot down this idea almost immediately, which Elba found humorous to look back on. "But we did try different voices, cadences, accents," he added. The team looked to Knuckles' origin and profession to develop his communication methods, eventually landing on the succinct and utilitarian approach that made it into the final product.