This Star Wars Game Announcement Could Mean More Than You Think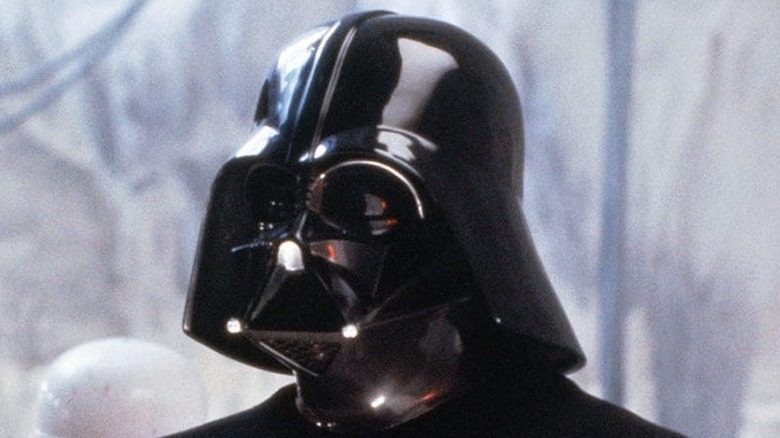 Lucasfilm
Everyone loves a comeback story, including the people over at Lucasfilm Games. Announced via blog post, Lucasfilm Games and Skydance New Media are teaming up to create a "Star Wars" game. The narrative-driven action-adventure will be led by Amy Hennig, who previously worked on massive franchises like "Uncharted."
In the past, Hennig served as the lead on "Project Ragtag," a "Star Wars" game eventually canceled by Electronic Arts. The title reportedly drew inspiration from "Uncharted" and followed a group of rebels taking on the massive Empire. The studio making it, Visceral Games, also shut down after EA canned the project. While fans shouldn't expect Hennig, Skydance New Media, and Lucasfilm Games to resurrect Project Ragtag or any of the other cancelled "Star Wars" games, the possibility also hasn't been ruled out.
"I've often described how seeing Star Wars in 1977 essentially rewired my 12-year-old brain, shaping my creative life and future indelibly," said Hennig, the president of Skydance New Media. "I'm elated to be working with Lucasfilm Games again to tell interactive stories in this galaxy that I love."
Hennig isn't the only one excited about the new partnership.
Fans look forward to another action-adventure Star Wars game
EA
Some "Star Wars" lovers on Twitter shared their enthusiasm for the announcement. One fan requested that Lucasfilm Games revive "Project Ragtag" while another called the combination a future "GOTY contender." A user on Reddit said they were elated to experience a new game from Hennig, stating it had the potential to surpass "Star Wars Jedi: Fallen Order."
Overall, the reaction to Hennig and Skydance New Media making a "Star Wars" title has been positive, even if it likely won't release for a long time. As mentioned in the blog post announcing the partnership, Skydance New Media is a relatively new studio and hasn't released a game yet. While it is composed of veterans with a ton of experience, it still seems likely that the "Star Wars" entry is years off, especially since Skydance previously announced a project set in the Marvel universe.
The studio has not clarified the order in which the titles will launch, though the Marvel game will probably ship first given its earlier reveal. It looks like "Star Wars" video game fans are going to have to stick with "Lego Star Wars: The Skywalker Saga" for the foreseeable future.