Final Fantasy Creator Calls Out Square Enix's $11,000 Collectible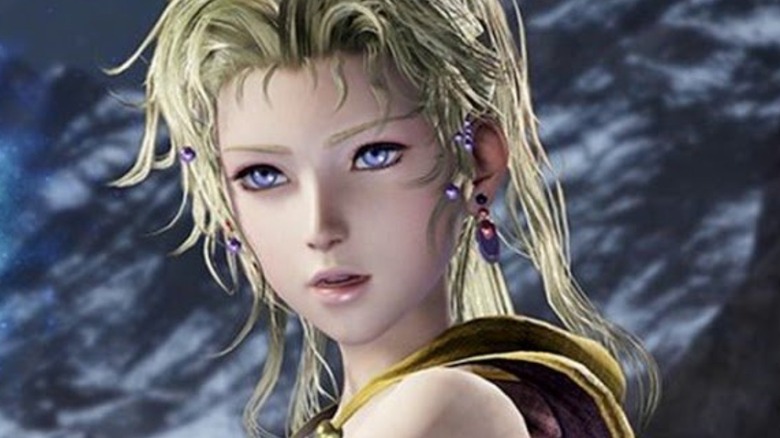 Square Enix
Since its debut in 1987, the "Final Fantasy" series has been considered one of gaming's crown jewels, and one that revolutionized the science fantasy genre. To many in the mainstream, "Final Fantasy 7" and its various spin-offs were the titles that brought the franchise front and center for North American audiences. But to longtime fans, "Final Fantasy 6" was the true watershed "Final Fantasy" title for the series, showing off all the places it could go in terms of storytelling, character development, and gameplay. To date, this sequel's enduring popularity has led to many fans clamoring for a remake.
To commemorate the game's lasting impact on the fanbase and the overarching series, developer and publisher Square Enix has recently announced a gigantic collectible statue of "Final Fantasy 6" main character Terra Branford sitting atop massive Magitek armor, which will be released in 2023. The statue seems to be of high quality, but its ¥1,485,000 price tag (equivalent to over $11,600 USD at current exchange rates) has turned some heads — and not in a good way. The price is so preposterous that even the original creator of "Final Fantasy" has called out Square Enix over its decision to sell the statue at such a high price.
Final Fantasy's creator thinks something might be wrong with Square Enix
In response to Square Enix's decision to sell the Terra Branford statue at such a high price, "Final Fantasy" creator Hironobu Sakaguchi took to Twitter and roasted the company. "Isn't this a bit much?" Sakaguchi asked on Twitter. "Are you okay, Square Enix?" The tweet has since been shared thousands of times by fans who agree with the sentiment.
Sakaguchi wasn't the only one to criticize Square Enix, as many "Final Fantasy" fans also expressed frustration at needing to pay in excess of $11,000 for the Terra statue. "Square really missed their chance here," Twitter user @necroneko13 said in regards to the company not selling the statue for a cheaper price. "They could have made so much profit here from fans and made so many people happy but instead chose to cater to the extremely wealthy."
In regards to the price, it seems to be reflective of both the statue's size — it is a 1/6 scale model, after all — and its rarity, with only 600 pieces being produced and 150 of those being allotted exclusively for distribution in Japan. The Terra statue collectible is part of Square Enix's larger "Masterline" series, which has also produced a similarly impressive statue based on "Nier: Automata" that currently goes for a fraction of the price.