Arcane Fans Get Good News Amid Netflix Animation Shutdowns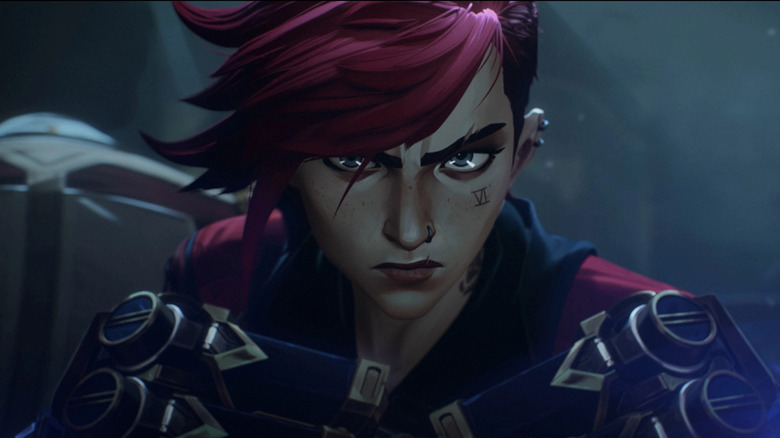 Riot Games
Netflix hasn't been having its best time lately. Soon after reports that the streaming service giant had lost $54 billion and plummeted to its lowest market price since January 2018, Netflix has recently cancelled much of its animated programming as a result of the huge financial hit, in addition to raising its subscription fee. As a result of the sudden cuts and cancellations in its animation department, fans of other shows — such as "Arcane" — have been on edge bracing themselves for bad news.
Advertisement
Premiering in November 2021 and produced by Riot Games, "Arcane" is set in the same universe as popular multiplayer arena game "League of Legends" and follows the story of two sisters, Vi and Jinx, who find themselves on opposing sides of a class war between two cites. The show became an instant critical hit, with the first season garnering an impressive 100% critical score and 96% audience score on Rotten Tomatoes and raking in 9 Annie Awards. With a second season currently in production, many fans have wondered whether or not Netflix would axe the show in the wake of its recent animation shutdowns. Fortunately, fans of "Arcane" have since received good news pertaining to the show's future.
Advertisement
Riot Games has confirmed Arcane is safe from Netflix animation cuts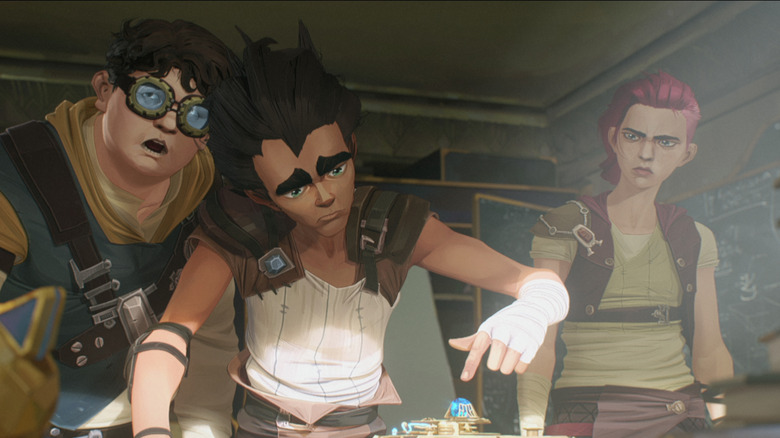 Riot Games
While Netflix's slashing of its animation division is surely a cause for concern, the production of "Arcane" remains unaffected by these decisions due to the show being solely produced by Riot Games, as opposed to Netflix. Speaking to Dexerto, a Riot Games spokesperson said that Netflix's involvement with "Arcane" is purely a distribution deal. Riot Games produces the show and coordinates its production, while Netflix hosts it on its platforms. Of course, Riot Games collaborates with French studio Fortiche on the production of the show, too, bringing its signature, smooth animation style to life. Riot Games wouldn't confirm nor deny whether the company would pursue other options for distribution for "Arcane," but as the future of animation on Netflix remains an uncertainty, anything is possible.
Advertisement
In response to the news, most "Arcane" fans have expressed excitement that the show will continue. On a Reddit post sharing the news that "Arcane" is safe from Netflix's animation cuts, several comments suggested that the show was the only reason for them having a Netflix subscription to begin with. Other comments weighed in on Riot possibly distributing the show itself in the future, as some fans say they would gladly give Riot Games money for the show rather than continue to pay a subscription fee to Netflix.