What The Critics Are Saying About Nintendo Switch Sports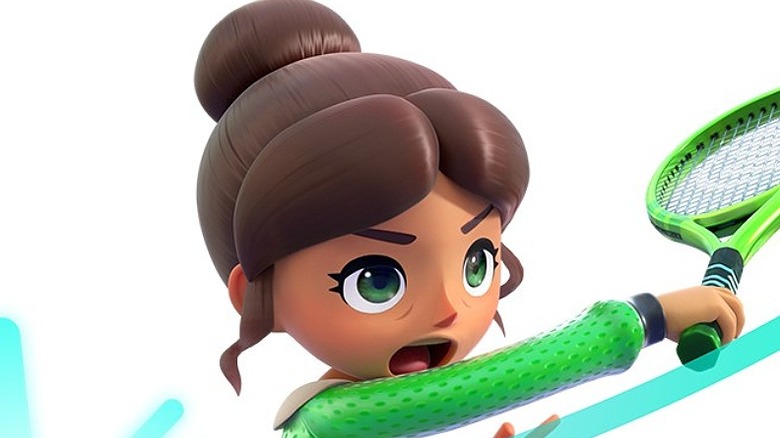 Nintendo
"Nintendo Switch Sports" is finally upon us. After being announced just a few months ago during a Nintendo Direct, the sequel to "Wii Sports" launches on April 29. Before the game became available for anxious players to get their hands on, critics posted their verdicts on the game, letting fans know if it's worth their time. 
Advertisement
A game like "Nintendo Switch Sports" was noticeably missing from the Nintendo Switch's launch line-up — which seemed like a weird oversight, considering the popularity of previous Nintendo sports titles — but five years later, Nintendo has finally remedied the situation. "Nintendo Switch Sports" features six sports at launch: Tennis, Bowling, Chanbara, Soccer, Volleyball, and Badminton. Fans looking to pick up "Nintendo Switch Sports" may have noticed that there is a digital version available for $40 and a physical edition for $50. The reason the physical edition costs more is because it comes with a leg strap, which is needed for the shoot-out soccer mini-game. Luckily, it sounds like you'll still be able to enjoy the game if you don't spring for the leg strap. 
Advertisement
Here's what critics think of "Nintendo Switch Sports" and how it stacks up against other Nintendo Switch titles.
Nintendo Switch Sports is fun with friends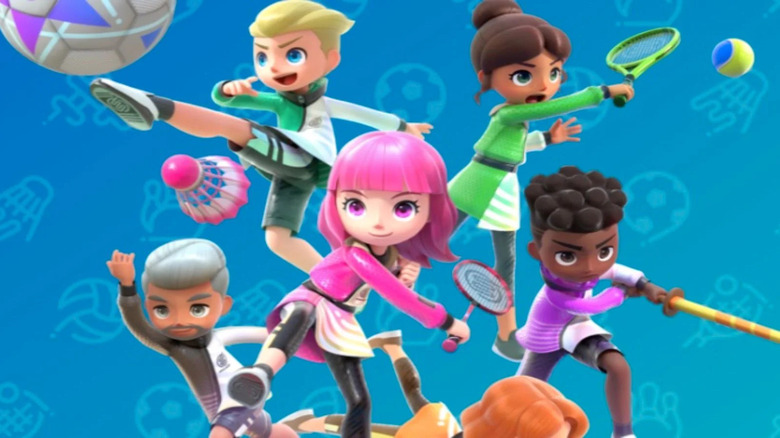 Nintendo
Dexerto gave "Nintendo Switch Sports" an 8.5/10, and critic Lloyd Coombes praised the game for being fun while also adding depth to each sport. Coombes said returning games like Tennis and Bowling feel more precise and allow for better control over the game than in previous iterations, bumping on the skill ceiling while still being a great game that even casual players can get into.
Advertisement
GameSpot has a review in progress of "Nintendo Switch Sports," with critic Kurt Indovina currently placing its score at a 7/10. Indovina's main criticism was leveled at the game's lackluster single-player offerings. "Playing by myself for an extended period of time was boring and monotonous, and the absence of certain single-player modes is a major oversight. But Nintendo Switch Sports is a fantastic multiplayer game that, for the most part, invites anyone and everyone to pick up a controller and flail their limbs about."
IGN also gave "Nintendo Switch Sports" a 7/10, with critic Colin Stevens praising the title's local multiplayer. Stevens said that while the game has a limited offering of sports, not all of which are great, the game is perfect for a party or gathering where you just need people up and energetic. Stevens did say that people shouldn't expect massive depth from the game, with the novelty wearing out pretty quickly.
Advertisement
Overall, it sounds like this game hits the level of quality fans expect from a Nintendo sports title, and will easily scratch that itch for fans who have been anticipating a successor to "Wii Sports."