What The Critics Are Saying About Salt And Sacrifice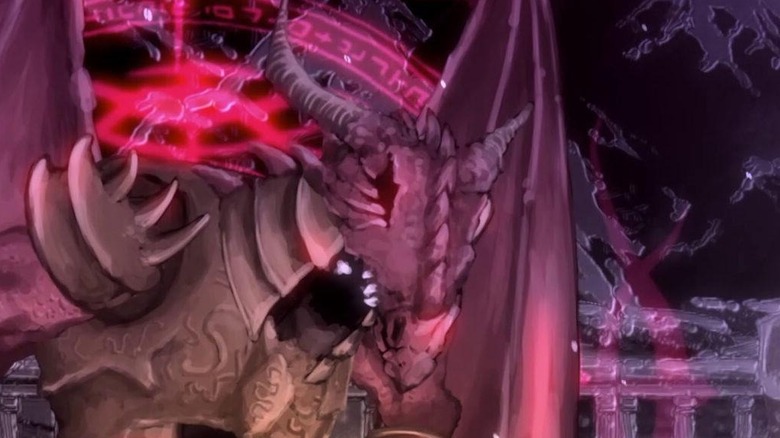 Ska Studios
"Salt and Sacrifice," the highly anticipated sequel to 2016's "Salt and Sanctuary," is finally here. The 2D side-scrolling game adopts "Dark Souls"-style gameplay while also embracing pixel-art indie trends, resulting in a singular fantasy action experience. "Salt and Sacrifice" releases May 10 for PS4, PS5, and PC – Xbox and Switch players will have to wait and see if the game makes the jump to other platforms. 
"Salt and Sacrifice" features elements, like the ability to customize your character's appearance and the ability to pick different classes. "Salt and Sacrifice" also features online co-op, letting you tackle the most dangerous bosses with a friend as you explore a wide variety of different areas and biomes, along with a ton of different labyrinth-like dungeons to explore. "Salt and Sacrifice" was made by an extremely small team, with Ska Studios being made up of two people. With that in mind, it's even more impressive seeing what they have accomplished with the new installment. Here is what the critics are saying about "Salt and Sacrifice."
Salt and Sacrifice reviews are positive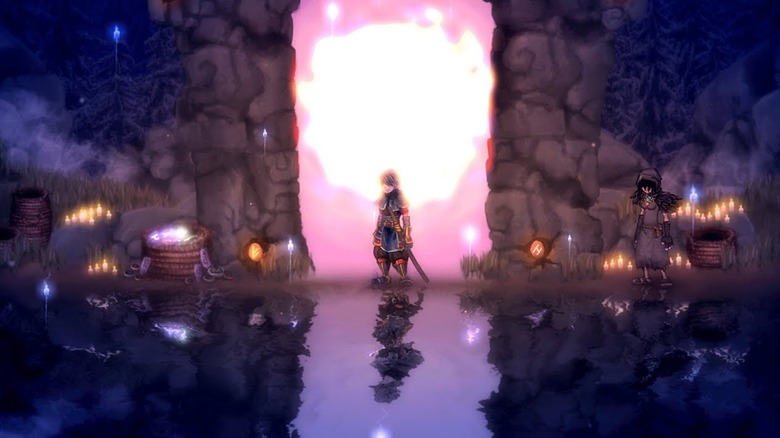 Ska Studios
"Salt and Sacrifice" is racking up impressive scores on Metacritic, with reviewers singling out how the game manages to bring together numerous elements into something special — while also pointing to a few flaws in the overall presentation.
TheGamer gave "Salt and Sacrifice" a 4.5/5, and critic Ryan Bamsey praising the game for blending different genres and ideas well. He described the game a Metroidvania with a "Monster Hunter"-like mission structure, all wrapped up in "Soulslike" elements. That may sound like a lot, but Bamsey said that "Salt and Sacrifice" is "greater than the sum of its parts."
Zhiqing Wan of Twinfinite gave "Salt and Sacrifice" a 4/5, praising the game's Mage Hunts as a unique element. In Mage Hunts, players must track bosses as they flee through the map, requiring strong gameplay skills as well as intimate knowledge of the map. Wan did criticize the game for having an overwhelming skill tree, one they described as endless. They also criticized the art-style, saying it won't be for everyone and that the dark color palette makes it difficult to see at times. 
Rock Paper Shotgun published an un-scored review of "Salt and Sacrifice," with critic Rymarr Williams writing, "If 'Salt And Sanctuary' was Ska Studios sheepishly imitating a more successful formula, then Salt And Sacrifice is them confidently finding their stride. For a game about tearing out hearts, it's clearly had a lot of heart put into it... Just don't expect perfection."