Elden Ring Fans Pick The Best Weapons, And It's Not Even Close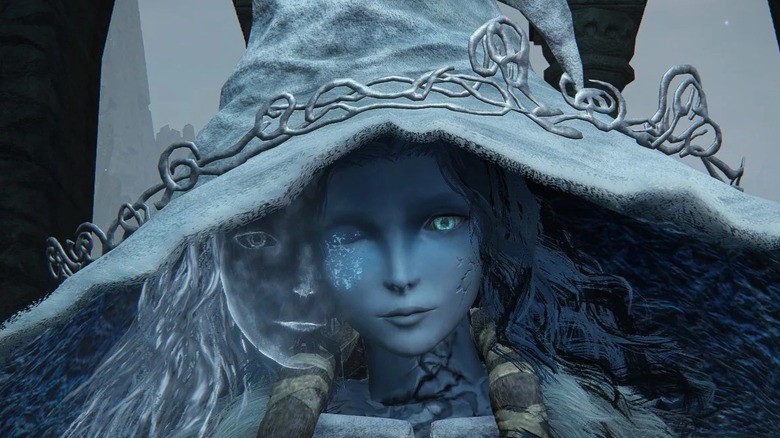 Bandai Namco
The number of different approaches one can take when playing "Elden Ring" is astounding. If you want to be a samurai who has years of experience as a dealer of death, that option is available to you. If brute strength isn't really your deal, there is also the ability to be a sorcerer/astrologer who uses a plethora of spells and curses that will doom adversaries without so much as laying a hand on them. There are several ways to journey the Lands Between when it comes to your quest to be Elden Lord, and FromSoftware has allowed "Elden Ring" players to experiment with virtually all of them.
But a good warrior is only as good as the tools they have at their disposal — more specifically, their weapons. In order to be most effective in combat against the various demigods and nefarious enemy types that "Elden Ring" has to offer, one must find and acclimate themselves to a weapon that not only suits their playstyle but also offers a winning combination of effectiveness and usability. "Elden Ring" contains hundreds of weapons for Tarnished to choose from out of 31 weapon types, but which of these types is the best? According to one recent survey, there is one weapon that stands head and shoulders above the rest.
Elden Ring players seem to really love the Katanas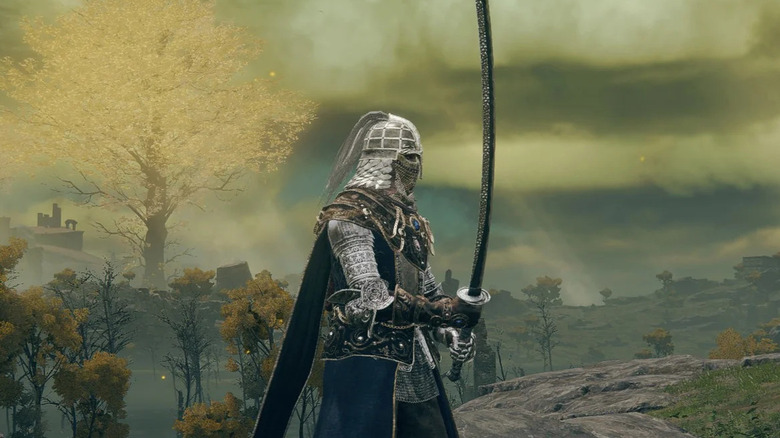 Bandai Namco
A recent questionnaire from Japanese video game magazine Famitsu recently polled nearly 1700 "Elden Ring" players on their experience with the game so far, requesting that they provide info on their favorite weapons, in-game bosses, and gameplay components. Some of these poll results were neck-and-neck, such as what class players generally chose for their first playthrough. For example, 427 settled on Vagabond for a more balanced experience while 424 opted to go with Samurai. Other categories weren't as closely contested, according to a translation by FrontlineJP.
When it came to preferred weapons in "Elden Ring," it was Katanas that reigned supreme by a wide margin. Of the 1700 players that participated in the questionnaire, 841 of them — about half — said that Katanas was their weapon of choice, beating out the second-place result, Greatswords, by over 200 votes. This isn't too surprising, given many of the Katanas in "Elden Ring" are not only powerful tools to wield against enemies, but aesthetically pleasing to boot. No one can deny that the Moonveil is one of the most devastating weapons in "Elden Ring," loading massive amounts of status effects on enemies in addition to damage.