Twitch Breaks Its Silence On Tragic Buffalo Shooting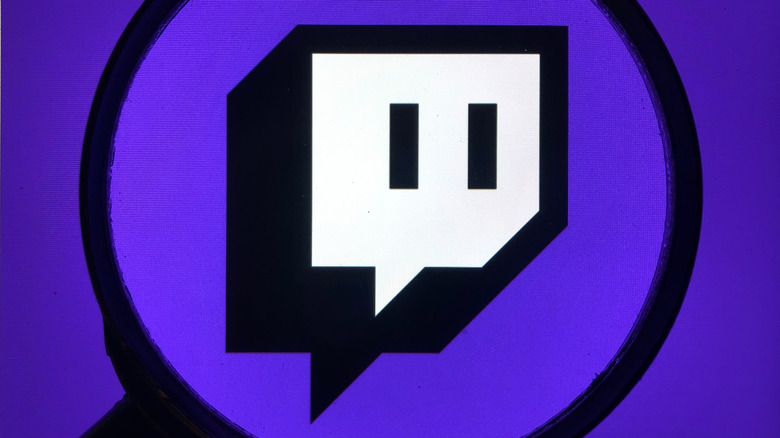 Lori Butcher/Shutterstock
On May 14, 2022, a Tops Friendly Market in Buffalo, New York, was the setting of a tragic mass shooting in which a gunman opened fire on shoppers, killing 10 people and injuring three more. The suspect, an 18-year-old white man named Payton Gendron, was later detained and arrested. Due to the fact that a majority of the victims of the shooting were Black civilians, as well as the discovery of a manifesto that was allegedly published by Gendron, the attack is being investigated as a racially motivated hate crime. Gendron currently faces multiple counts of first-degree murder and has plead not guilty.
Among the more horrifying aspects of the crime is that the attack was livestreamed on Twitch. Though Twitch reportedly took the video down within two minutes of the attacks (per CNN), the damage had already been done and the video had been copied and shared numerous times. Since the shooting, Twitch has pretty much remained tight-lipped about the incident. But two days after the attack, the company released a statement regarding the tragic incident that was broadcast on its platform.
Twitch's statement doubles down on its values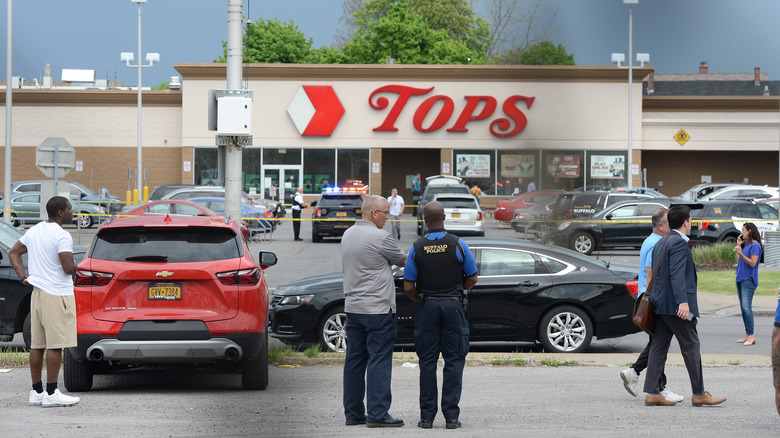 John Normile/Getty Images
In the aftermath of the attack and news of the mass shooting being livestreamed on its platform, Twitch has released a statement on the matter to the New York Times and has said the company has worked hard to thwart any further dissemination of the video on its platform. "Twitch has a zero-tolerance policy against violence of any kind and works swiftly to respond to all incidents," company officials told the New York Times. "The user has been indefinitely suspended from our service, and we are taking all appropriate action, including monitoring for any accounts rebroadcasting this content."
It has also been revealed that Gendron allegedly planned his attacks and spread his manifesto on messaging platform Discord (per Bloomberg). In response, Discord has also issued a statement expressing solidarity with the victims of the attack. "[W]e will do everything we can to assist law enforcement in the investigation," Discord officials told the Times.
Almost immediately after Twitch pulled the stream, video of the attack spread across multiple social media platforms and video hosting websites. On Twitter, the horrifying video of the attack was visible for up to four hours after it was initially published, according to ABC.