Norman Reedus Just Let Major Death Stranding News Slip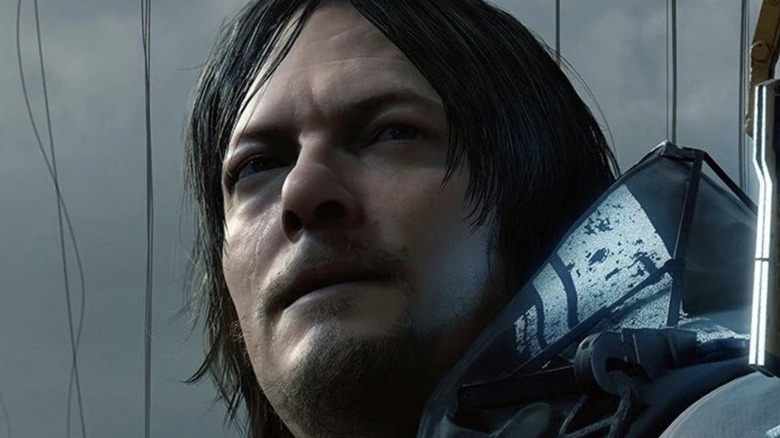 Sony Interactive Entertainment
Hideo Kojima's "Death Stranding" is a divisive game, to say the least. The gaming auteur's passion project starring "The Walking Dead" leading man Norman Reedus has both been hailed by critics as a masterpiece meditating on the realities of a world in lockdown, and slammed for being a confusing, glorified walking simulator. But what nobody could argue against is that the title was certainly ambitious, telling a complete and mind-bending story of Sam Porter Bridges' (Reedus) quest to reconnect the world following a disaster that altered the rules of time and allowed mysterious entities from the afterlife to roam the world of the living. And while the first game seemed like it concluded the story, new comments from Norman Reedus have revealed that a follow-up may already be in the works. 
Advertisement
During an interview with Leo, the subject of his many projects came up, including his upcoming spinoff for "The Walking Dead," which will focus on his fan favorite character of Daryl Dixon, as well as his mo-cap work for "Death Stranding." To this, Reedus abruptly responded, "We just started the second one." 
This certainly comes as a shock to the many fans who have waited patiently for any signs that a "Death Stranding" sequel could be approaching. When asked for more details on how he got involved with Kojima, Reedus recounted his time working on the ill-fated "P.T." demo, which was intended to lead to a full reboot of "Silent Hill." Even though that game never came to fruition, it still led to their work on "Death Stranding." Reedus added, "It took me maybe two or three years to finish all the MoCap sessions [for "Death Stranding"]. It takes a lot of work. And then the game came out, and it just won all these awards, and it was a huge thing, so we just started part two of that."
Advertisement
Hideo Kojima has yet to weigh in on Reedus' comments and his production studio has not announced regarding a new "Death Stranding," so fans will still have to wait for a more formal confirmation. Still, it's exciting to think that such an announcement could now be just around the corner, especially since Reedus let this tidbit slip.