What The Critics Are Saying About Sniper Elite 5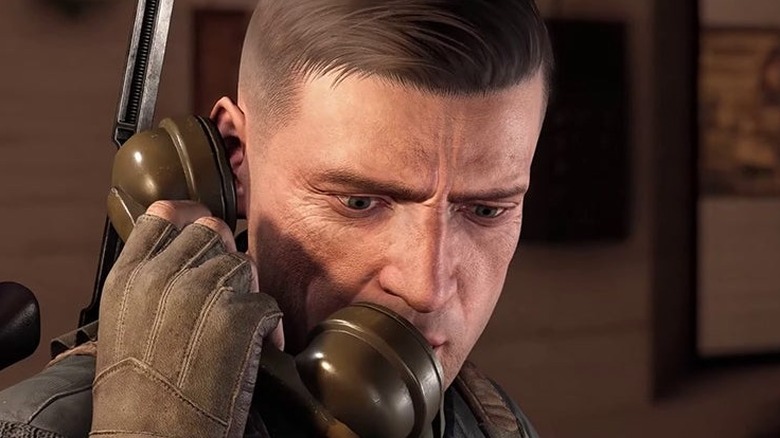 Rebellion
"Sniper Elite 5" is the latest entry in the long-running stealth shooter series in which players can pull off long-ranged shots resulting in wild x-ray finishes. The game releases May 26, and critics have already begun rendering verdicts about the game and where it stands. "Sniper Elite 4" was well-liked, and had a notoriously hard difficulty setting — one that only the most talented of video game snipers could complete — and players are curious to see how the new game stacks up. "Sniper Elite 5" is releasing for Xbox One, Xbox Series X|S, PS4, PS5, and PC. It's also launching as part of Xbox Game Pass for both console and PC, so subscribers can play the full game at launch for no additional cost.
Advertisement
The "Sniper Elite" franchise is known for two things: letting you snipe Nazis from a ridiculous distance and always having an achievement for shooting Hitler in the unmentionables, a feature that makes its return in "Sniper Elite 5." With that in mind, here's what the critics think of "Sniper Elite 5."
Sniper Elite 5 is another strong entry in the series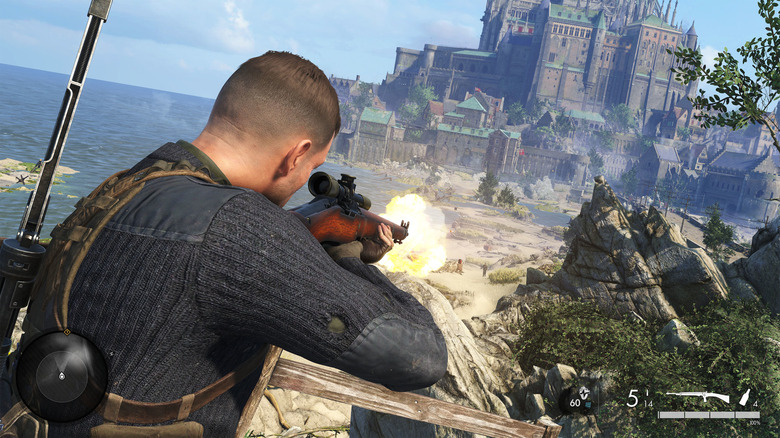 Rebellion
"Sniper Elite 5" is currently sitting at a 79 on Metacritic for the PS5 version of the game, showing fairly positive scores, but nothing spectacular. IGN gave "Sniper Elite 5" a 7/10, with critic Tristan Ogilvie praising the game for improved mobility and the addition of deeper weapon customization. While Ogilvie praised the gameplay, they also criticized it for only feeling like a half-step up over the previous game. In other words: This is a good entry, but the series needs to start thinking about making big changes.
Advertisement
Digital Trends gave "Sniper Elite 5" a 3.5/5, with critic Giovanni Colantonio enjoying the gameplay and high-tier stealth action. Colantonio also appreciated the challenging variety of enemies and a wide selection of different modes, not to mention the over the top action. However, Colantonio did find the story of the game to be dull and felt the mission objectives were a bit too repetitive.
On the other hand, Eurogamer called "Sniper Elite 5" essential, with critic Rick Lane writing, "Even at this stage, 'Sniper Elite 5' feels like a marked improvement over previous games. Not only do the maps flow more organically, but Fairburne is more elegant in his traversal of them." Still, squeamish fans may want to take note, as Lane remarked, "It's worth noting that 'Sniper Elite 5' is more unashamedly gruesome than ever before."
Advertisement