Diablo Immortal: How To Win The Shadow Lottery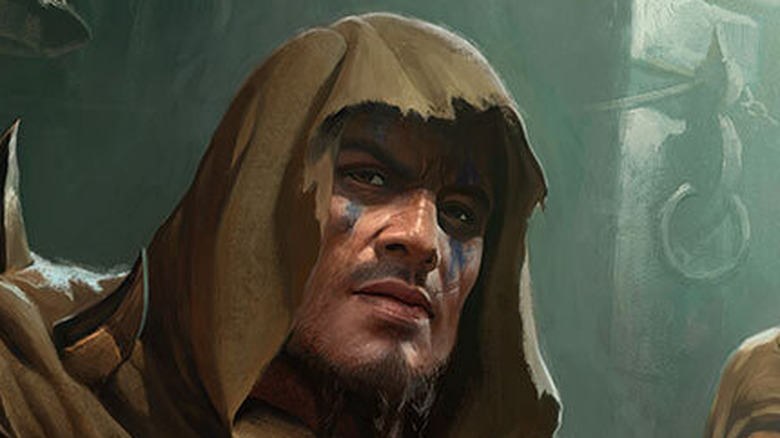 Blizzard Entertainment
"Diablo Immortal," the mobile and PC free-to-play entry in the "Diablo" series, is now available. While fans seem to be enjoying "Diablo Immortal," there has been some controversy when it comes to its monetization. Certain players believe that it could take over $45,000 to max out a single stat using microtransactions, leading them to believe that "Diablo Immortal" cannot be beaten without spending money, making it a pay-to-win game.
For those able to look past that aspect of the title, "Diablo Immortal" offers a wide range of classes, quests, and loot. At a later point in the game, players even have the opportunity to join a faction or two — if they know how. There are two factions in the Cycle of Strife in "Diablo Immortal:" the Immortals and the Shadows. In order to join the Shadows, players need to win the Shadow Lottery. Here's how to pull that off.
How to win the Shadow Lottery and join the Shadows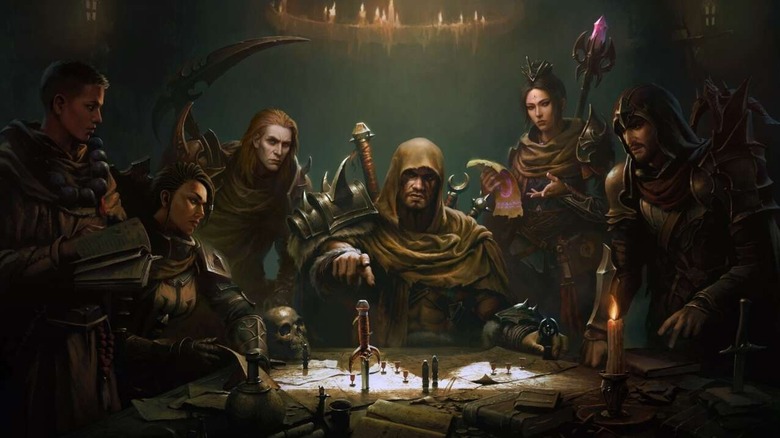 Blizzard Entertainment
To team up with the Shadows, "Diablo Immortal" players first need to achieve level 43 and finish the Bilefen questline. The lottery takes place everyday at 12 p.m., 6 p.m., and 9 p.m. server time and is active for roughly one hour. To enter the lottery, players need to speak with the Mysterious Patron NPC in the Wolf City Tavern in Westmarch during these time frames.
If your lottery ticket is chosen, you'll receive a message with instructions that set you on the path to prove your worth by completing three tasks. Unfortunately, getting selected by the lottery is entirely luck-based. Another player who is already a member of the Shadows can invite you to join instead, but only by using an Akeba's Signet, which is awarded for finishing all three tasks after winning the lottery. Those who really want to join the Shadows should make sure they play the lottery all three times each day to improve their chances.