Bruce Campbell Hints That More Of Evil Dead: The Game Is On The Way - Exclusive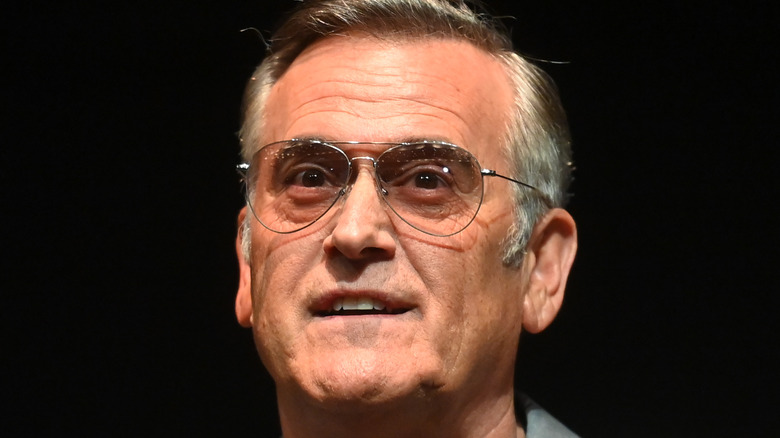 Paras Griffin/Getty Images
While the "Evil Dead" movie universe is about to take a creative new turn with the upcoming release of the feature "Evil Dead Rise," the original "Evil Dead" film trilogy and its TV series follow-up "Ash vs Evil Dead" have collectively entered a new realm with "Evil Dead: The Game." The great thing for fans of the "Evil Dead" experience is that there appears to be more of the video game experience on the horizon.
Advertisement
Led by none other than the definitive chainsaw-handed antihero Ash Williams (Bruce Campbell), "Evil Dead: The Game" — new in stores and online — features several characters including Cheryl (Ellen Sandweiss), Linda (Betsy Baker), and Shelly (Theresa Tilly), who all appeared in the original movie. For fans of Ash's latest adventures, his ass-kicking sidekicks from the "Ash vs Evil Dead" series — Kelly Maxwell (Dana DeLorenzo) and Pablo Simon Bolivar (Ray Santiago) — are also integral to the game.
Naturally, some of the most skilled video game players are going to reach the point in "Ash vs Evil Dead" where they'll be longing for more. Thankfully, as Campbell teased in an exclusive email interview with Looper, fans of Ash will apparently be able to "come get some" more "Evil Dead: The Game" in the future.
Advertisement
Campbell says Evil Dead: The Game will 'evolve and grow'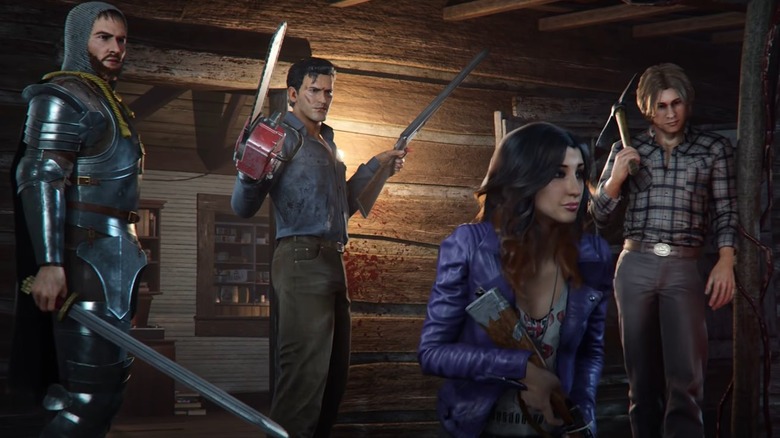 Boss Team Games/Saber Interactive
While "Evil Dead: The Game" includes characters and environments from the "Ash vs Evil Dead" TV series, Bruce Campbell said that the game is not intended to be a substitute for a fourth season of the show, which ran on Starz for three seasons until 2018. While the hopes of fans for a Season 4 didn't come to pass, at least they're getting more adventures from Ash from the series (plus three other versions of Ash from the movies to play), as well as more of Kelly and Pablo.
Advertisement
"More of the series would have been cool, but this is the next best thing," Campbell told Looper of "Evil Dead: The Game." "Don't forget: The game is young. This thing will only evolve and grow."
Luckily for fans, Campbell said he will continue on with the character as "Evil Dead: The Game" rolls into expansion — which is great news, considering the venerable actor announced that he was retiring from playing Ash after "Ash vs Evil Dead" was canceled in 2018. That's because, as fans have discovered with "Evil Dead: The Game," Campbell providing the voice for Ash and the physical rigors he's endured playing Ash for the cameras are two completely different things.
"I'll voice Ash for as long as he's needed," Campbell said. "There are actually a lot of plans for expansion, so stay tuned!"
Advertisement
"Evil Dead: The Game" is available in stores and online from Boss Team Games and Saber Interactive.