What The Critics Are Saying About Mario Strikers: Battle League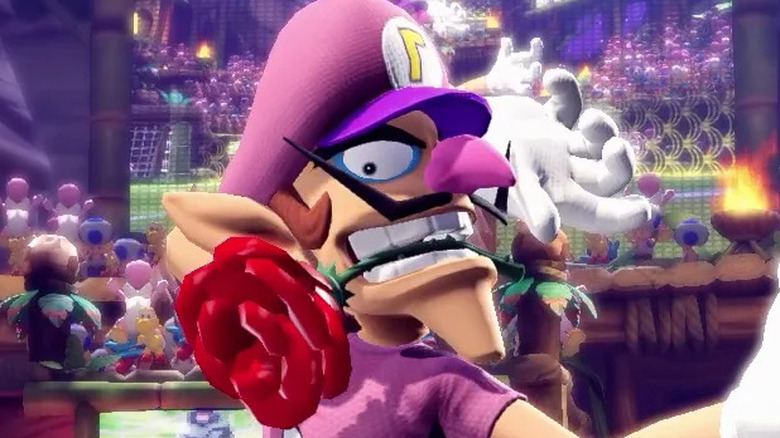 Nintendo
"Mario Strikers: Battle League" is the latest Mario-themed sports title to come to Nintendo Switch, but this one has far more attitude than the either "Mario Golf: Super Rush" or "Mario Tennis: Aces." The "Mario Strikers" series has a reputation for seeing more aggression coming from the regular cast of "Super Mario" characters, with the GameCube version leading the charge. Now that the new entry is here, critics have released their reviews of the soccer title, with some mixed results.
Advertisement
The release of "Mario Strikers: Battle League" also means that Nintendo has almost released a new entry in all of its main Mario sports titles in recent history, with only "Mario Baseball" remaining.  Developed by Next Level, which was acquired by Nintendo after making the beloved "Luigi's Mansion 3," "Mario Strikers: Battle League" features a variety of options for online play, including the ability to make or join a Striker's Club, a great source of excitement for fans of Mario sports titles. But is that excitement well-placed? 
Here is what critics think about "Mario Strikers: Battle League."
Mario Strikers: Battle League is a good, but not great, entry in the series.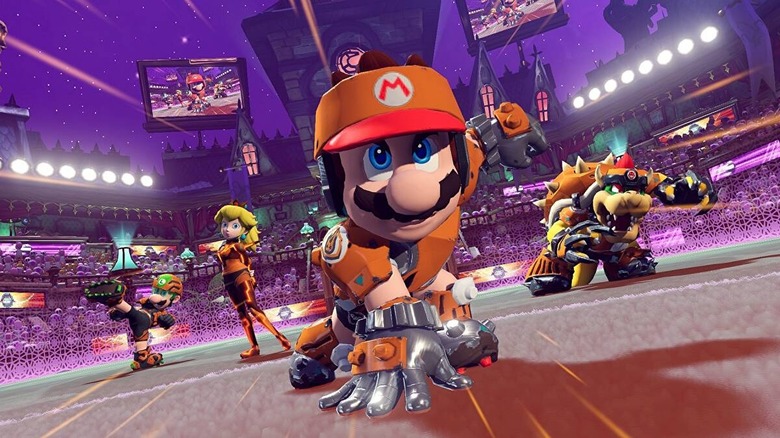 Nintendo
Nintendo Life gave "Mario Strikers: Battle League" a 9/10, with critic Alex Olney praising the game for having a strong sense of competitive gameplay. Olney also praised the game for having deep gameplay mechanics that make it easy for newcomers but provide depth and challenge for those who want it. Olney also praised its technical performance, looking gorgeous without constantly dropping frames.
Advertisement
Game Informer gave "Mario Strikers: Battle League" a 7.5/10, with critic Alex Stadnik appreciating its competitive multiplayer gameplay and overall energetic vibe. Stadnik did criticize the game's single player offerings, which come in the form of cups. These cups were either incredibly easy or, on the hard mode, exposed the friendly AI's shortcomings. While the gameplay is solid, some of the alternate options and modes were lacking.
GamesRadar gave "Mario Strikers: Battle League" a 2.5/5, with critic Joel Franey writing, "Honestly, 'Mario Strikers: Battle League' is a slightly thin experience overall. No story campaign, only 10 playable characters, six items ... and a bunch of other odd design choices that feel hollow enough to leave an empty echo when you tap them."
Advertisement
Overall, critics who have gotten their hands on the game appreciated the gameplay and charm it brought to the table, but found it to be pretty rough around the edges. Still, it should make for a fun time for fans who have waited years for a new "Strikers."