The Last Of Us TV Series Confirms The Stars Fans Wanted All Along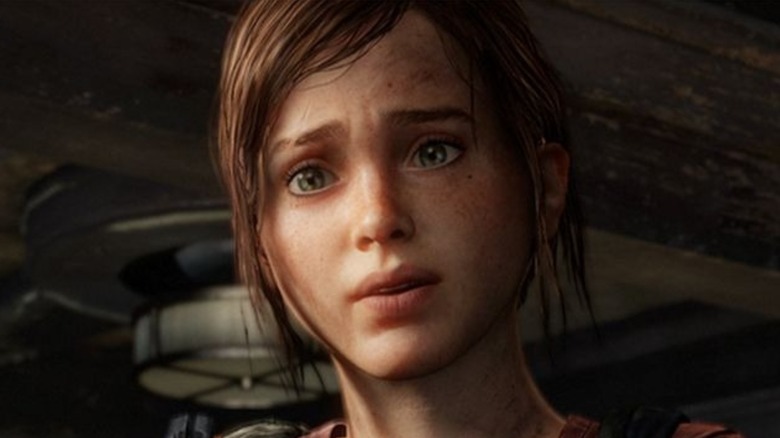 Sony Computer Entertainment
"The Last of Us" continues to dominate the video game news cycle, as Summer Game Fest 2022 has just revealed the upcoming HBO adaptation of "The Last of Us" will feature two actors that fans of the video game series know quite well. Summer Game Fest's opening night livestream was full of surprises, and even though the existence of the "Last of Us Part 1" remake was recently spoiled by internet leaks, Naughty Dog creative director Neil Druckmann still had a few surprises up his sleeve. 
Advertisement
After making a few jokes with SGF host Geoff Keighley about the leaks confirming the remake, the conversation turned to the "Last of Us" TV series. Druckmann revealed a new still that showed off series stars Pedro Pascal and Bella Ramsey, who replace game actors Troy Baker and Ashley Johnson in the lead roles of Joel and Ellie, respectively. Then, Druckmann announced that a few actors from the TV show were with them in the studio — only to bring out Troy Baker and Ashley Johnson.
The Last of Us brings back its leads for TV
A delighted Geoff Keighley feigned surprise at the reveal of the leads from the video game, which prompted Druckmann to clarify that he had not misspoken. Not only are Troy Baker and Ashley Johnson going to be in the HBO series, but these will not be any mere cameos. The pair will be appearing in adaptation in significant roles, which remain a mystery at this time.
Advertisement
This is obviously huge news for fans of the game who may have been disappointed to see the roles recast. For their own part, Baker and Johnson were complimentary of the work they'd seen from Pascal and Ramsey, assuring fans that the beloved characters were in good hands. The first season of HBO's "The Last of Us" is set to debut in 2023, but now fans of the games have even more reasons to be excited for this bold new take on the property. And judging from just some of the responses on social media, this was the reveal that many "Last of Us" fans were really waiting for.