Sonic Team Boss Responds To Frontiers Backlash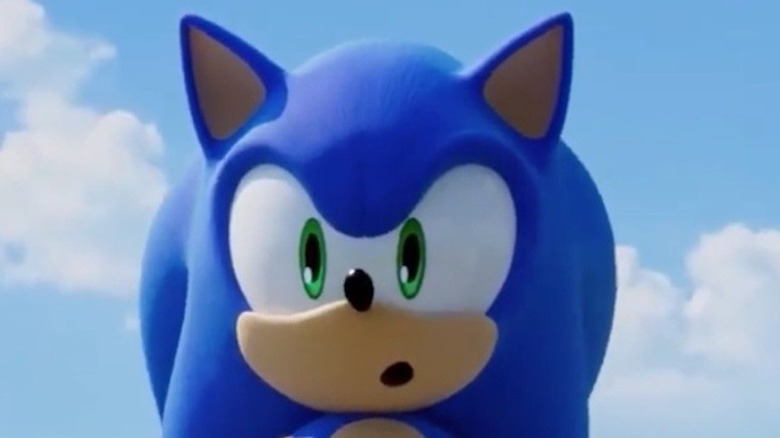 Sega
Sonic Team studio head Takashi Iizuka has addressed fan backlash over "Sonic Frontiers," and it may not be the response prospective buyers were hoping for. Ever since the announcement of "Sonic Frontiers," gamers have been concerned about the entry. First, they weren't sure if they liked the "The Legend of Zelda: Breath of the Wild" comparisons. After seeing gameplay footage a few weeks ago, others started a called for a delay so it could be improved, briefly getting #DelaySonicFrontiers trending on Twitter.
In an interview with VGC, Iizuka spoke about the mixed reactions from viewers who tuned in for the "Sonic Frontiers" gameplay reveal. "It's not really that surprising," Iizuka said. "We do realize everyone is just kind of reacting to the videos that they saw, and because they don't understand what this new gameplay is they're kind of comparing it to other games that they already know." He insisted that "Sonic Frontiers" is not like other titles, but instead features a new "open-zone format" unlike anything else that exists in the industry. Iizuka then stated that the game will not be delayed just based on social media reactions.
Iizuka says Sonic Frontiers will come out on time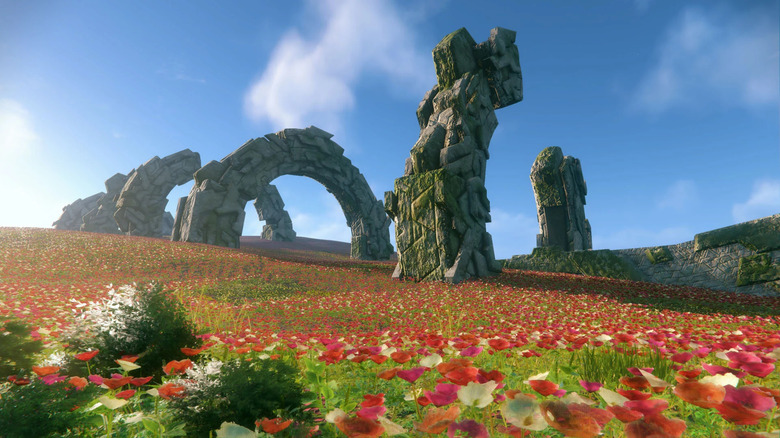 Sega
VGC asked Iizuka if he might delay "Sonic Frontiers" if he or the team was unhappy with it. Iizuka responded that it doesn't matter, since the studio is pleased with what it has created. "'Frontiers' is in development now, and actually we've been doing a lot of playtesting with our target audience, who would be in that demographic of someone who'd play a 'Sonic' game and enjoy it," he said. The developers have used feedback from these playtests to make adjustments, but Iizuka also insisted that several participants rated the game highly, placing it somewhere between an 8 to 10 out of 10.
Based on the interview, Sonic Team is close to completing the project and is preparing to get it into the hands of "Sonic" fans. Iizuka confirmed that unless the entire team gets sick or is hospitalized for some reason, the game will not be delayed. For concerned onlookers, Iizuka said they should wait until they play "Sonic Frontiers" to judge it, as he feels videos of the game don't do it justice. Iizuka confirmed that the "Sonic" entry is still set to release this holiday season, although an exact date has not been announced.