How Long Will It Take To Beat Starfield?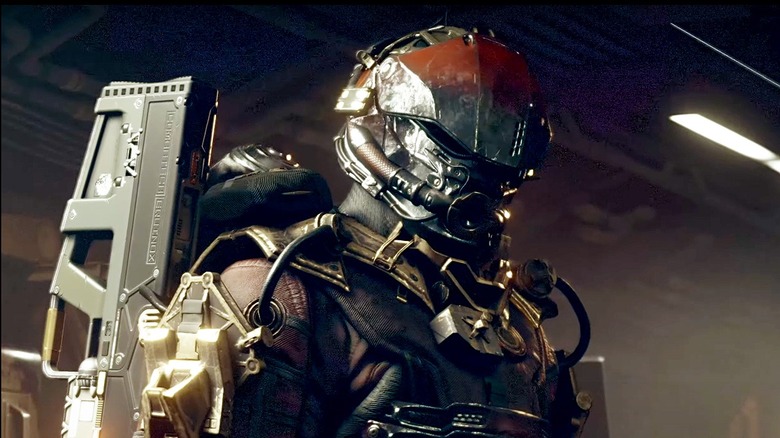 Bethesda Softworks
The term "ambitious" is often thrown around a lot by video game developers and publishers when talking about a new product coming to market. It's become almost certain that companies use such language when debuting a new title to emphasize that its product is more worthy of the consumer's time than what the competition is offering. But in the case of "Starfield" from Bethesda, that term might actually ring true. Though gamers have only been given a small glimpse into the game and its take on the space exploration genre, first impressions have seemed to be mostly positive, even if it is similar to other games of its ilk.
For those who are unaware, "Starfield" is supposed to be a huge title in terms of its scope, if its gameplay reveal trailer is anything to go by. The game will contain over 100 star systems with a grand total of over 1000 planets that players will be given complete freedom to explore at their leisure. "Starfield" will also contain a story mode centered on discovering the galaxy's deepest and most ancient secrets in the midst of a war between rival inter-galactic colonizers. But how long will it take for players to get through this experience?
Todd Howard says the main story in Starfield is about 30-40 hours long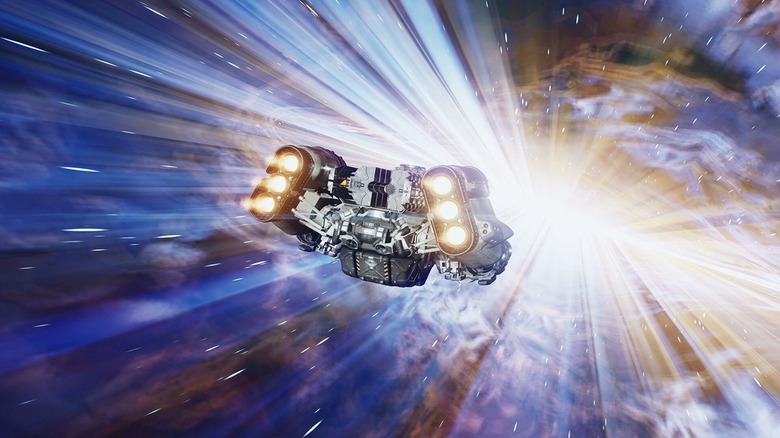 Bethesda Softworks
The main quest in "Starfield" revolves around a player-controlled character who is in league with Constellations, a group made up of some of the last space explorers in the Solar System. In an interview with IGN, game director Todd Howard has said that this main story is longer than past Bethesda titles and will require a time committment if gamers want to get the complete experience. "It's more quests, so it might be 20% more than our previous [games]," Howard told IGN.
When asked how long it will ultimately take for gamers to complete the main quest in "Starfield" — should they stick on the tight rail that is the main quest — Howard estimated that it could take anywhere from 30-40 hours for players to complete the main narrative. Howard did previously point out, however, that Bethesda is still "tuning" the game's storyline, so things are subject to change between now and its release sometime in 2023.
By comparison, How Long To Beat calculated that two of Bethesda's previous titles, "Skyrim Special Edition" and "Fallout 4", took about 25.5 and 27 hours to complete, respectively.