The Last Of Us 'Glow Up' Has Fans Divided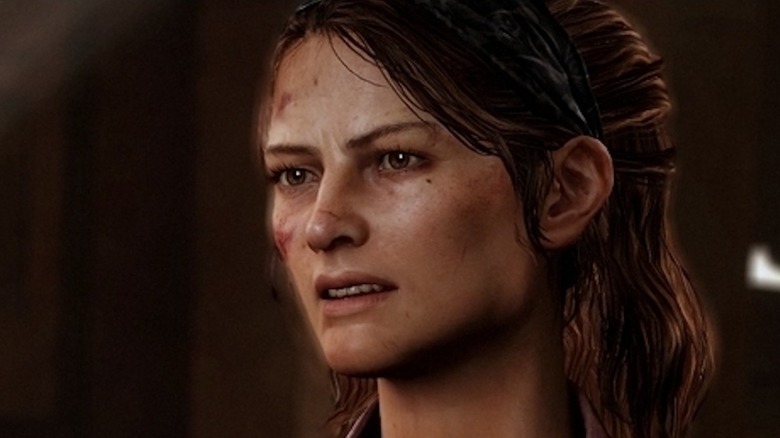 Sony Interactive Entertainment
Among the more high-profile reveals at the 2022 Summer Game Fest was Naughty Dog's announcement of a remake of 2013's iconic PlayStation exclusive "The Last of Us." Though it was released at the tail-end of the PlayStation 3's life cycle, "The Last of Us" resonated greatly with gamers both for its exceptional storytelling and its gameplay, cultivating a hardcore player base that continued to enjoy it and its 2014 remaster throughout the following generation. Following the release of its polarizing sequel, "The Last of Us Part 2," and as hype continues to grow for the series adaptation from HBO, Naughty Dog has decided to recreate "The Last of Us" to appeal to a more modern audience, officially named "The Last of Us Part 1."
Advertisement
While the differences between the original and the upcoming remake may not include a complete rework of the story, "The Last of Us Part 1" will boast several upgrades, including updates to the gameplay, next-gen visuals, and even updated and more realistic character models, many of which look significantly different from those seen in the original release. For instance, Tess — a core figure in the early parts of the first game — has received a character model update that retains some of her previous characteristics but also completely changes others. 
Naughty Dog announced the updated character model by posting a side-by-side comparison on Twitter, along with a caption reading, "Tess' glow up." However, this next-gen "glow up" has unexpectedly divided fans.
Advertisement
Fans react to Tess' character model change
On June 14, the official Naughty Dog Twitter profile showed people how Tess will appear in "The Last of Us Part 1." While virtually all of the characters look a bit different from the first game, it seems Tess has received an extensive make-over. The character model in the new game looks much more realistic, but also appears to have aged the character up a bit. According to game director Neil Druckmann, he's pleased with the new engine's ability "to better show off [the] acting chops" of Tess' performer, actress Annie Wersching. In response to this reveal, fans were divided in their opinions of this change.
Advertisement
YouTuber Domtendo rejected the new model for Tess, saying, "Just no."  @Sir303 was confused by Naughty Dog's decision to make Tess appear to be older, citing that her character is meant to be in her 30s in the original "Last of Us" title. There was, however, a great deal positive feedback on this change, with @videotech_ praising the "stunning" new interpretation. @Gilbertbelieve2 also rejected comments referring to the change as a downgrade.