Sega And PlayStation Giant Bernie Stolar Passes Away At 75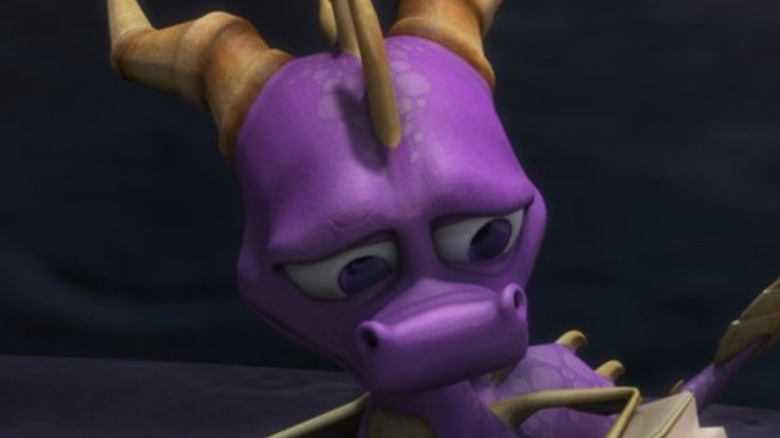 Activision
As originally reported by GamesBeat, Bernie Stolar has passed away at the age of 75. Stolar was a highly influential figure in the video game industry and helped pioneer some of the biggest brands and innovations seen in gaming today. HA founding member of Sony Computer Entertainment America (now known as Sony Interactive Entertainment), Stolar was pivotal in helping the Japanese company launch the PlayStation console, a platform that changed the gaming landscape forever. Stolar was also responsible for signing a multitude of notable developers to the PlayStation brand, bringing over IP such as "Crash Bandicoot," "Spyro the Dragon," and "Ridge Racer" among others (per Kotaku).
Advertisement
After his tenure at Sony, Stolar became CEO of Sega of America. Similar to how he helped Sony along with developing and launching the PlayStation, Stolar aided Sega in developing the Dreamcast console. Though the Dreamcast failed to reach the heights of the PlayStation in terms of sales, the console was still incredibly innovative — it was the first of its kind to use a built-in modem for the purposes of internet access and online play. But Bernie Stolar didn't stop there.
Stolar's influence continues to be felt today
The Dreamcast wasn't Stolar's only big contribution while he was at Sega, however. While CEO of the company's American division, Sega acquired developer Visual Concepts in 1999. The studio went on to create the "2K Sports" brand. Though facing stiff competition with the rival EA Sports, the "2K" brand quickly became successful with critically acclaimed titles such as "NFL 2K," and "NHL 2K" which would all go on to become lauded series. "NBA 2K" specifically has stood the tests of time and is now the leading basketball gaming franchise in the world and even has its own esports league. Stolar also served as Chairman and CEO of Adscape Media, during which time he recommended that Google should utilize a video game streaming service — something the company would dp with Google Stadia over a decade later.
Advertisement
In a retrospective article about Bernie Stolar, GameBeat's Dean Takahashi recalled that Stolar once told him how much he valued teamwork, saying, "If you don't have the right team, you're not going to win." Takahashi wasn't alone in his tribute to Stolar. Matt Gardner of Forbes called Stolar "an often divisive but influential and admired figure in gaming" and said that he "leaves a legacy that has shaped modern gaming as we know it." Sega of America's Global Brand Manager, Nathan Shabazi, left a heartfelt tribute to Stolar on his Twitter page, crediting him as one of the figures who inspired him to pursue his dream of working in the games industry.