Why Blade Runner: Enhanced Edition Has Fans In An Uproar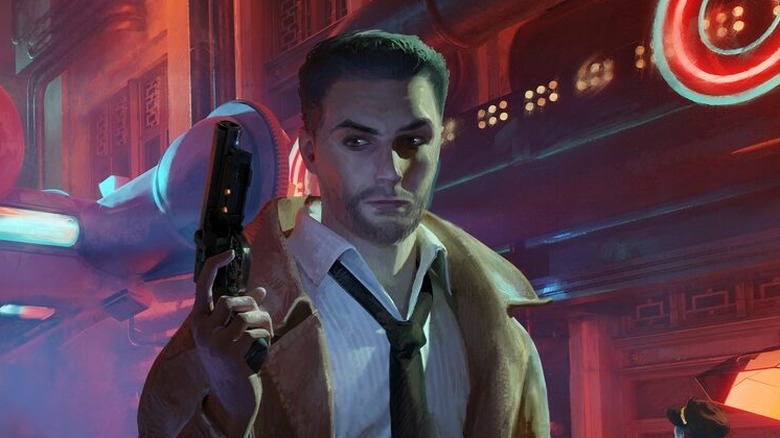 Nightdive Studios/Westwood Studios
"Blade Runner: Enhanced Edition" is a remake/remaster of a 1997 FMV point-and-click adventure game, set in the same universe as the films. Unfortunately, the "Enhanced Edition" — made by Nightdive Studios, which is also working on the "System Shock" remake – is not up to par on the quality front. The result is a "mostly negative" review score on Steam, as the game has tons of glitches and bugs, many of which weren't present in the original. As reported by Kotaku, the game's artistic aesthetic has been altered by enhanced visuals and a bump to 60 FPS, which nearly breaks the game in a few places. Fonts have been changed, international languages are missing, and the music is worse. It seems as though cyberpunk-themed games might be cursed. All of these problems seem to stem from one major issue with the project.
One of the biggest issues Nightdive Studios faced is that this isn't a port of "Blade Runner." According to Nightdive CEO Stephen Kick, the original code has been lost, so the team had to rebuild the game from scratch, which has seemingly created some issues not present in the original game. Nightdive Studios has said more patches are coming to improve the "Enhanced Edition" sometime in the future and has offered the original game for free on PC, but it comes with its own set of issues.
The original version of Blade Runner is on PC now, but there are some other problems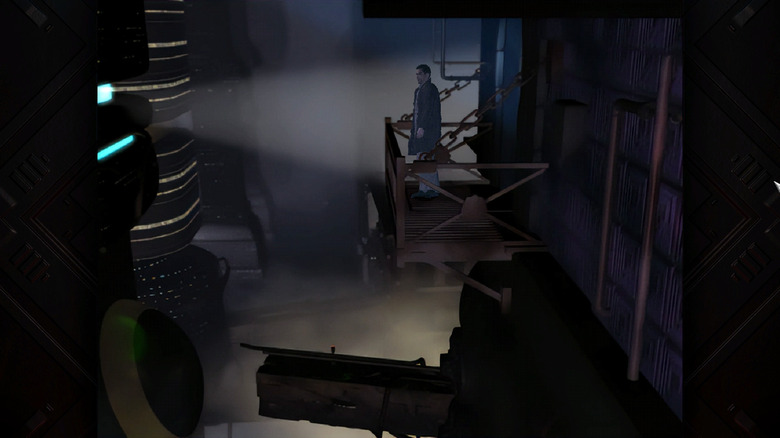 Nightdive Studios/Westwood Studios
In a news post on Steam, one of the Nightdive developers revealed that the game has been patched to include the original version of the game. Since the original code was lost, this version is actually from the ScummVM project, which ported the game to PC and even restored some cut content from the original release. While this update might make some PC players happy for a bit — no word on this update coming to consoles — there are some issues when it comes to the proper crediting of the creators.
As reported by Kotaku, the ScummVM version was available on GOG prior to the release of "Blade Runner: Enhanced Edition." The "Enhanced Edition" replaced the ScummVM version on GOG, resulting in the user score plummeting. Now that the ScummVM version has been added on both Steam and GOG, the game is being associated with the poorly received version and any mention of who worked on the project has been removed. "Any mention of ScummVM has been removed from the page. Our version is now referred to as 'the original version of Blade Runner' and is listed as a free add-on in an apparent attempt to calm down upset customers," Thomas Fach-Pedersen, one of the ScummVM developers, told Kotaku. To make matters worse, anyone looking to legally purchase the ScummVM version now has to buy the "Enhanced Edition," with all profits going to Nightdive Studios.