Portal Collection Accidentally Brought Another Major Game To Switch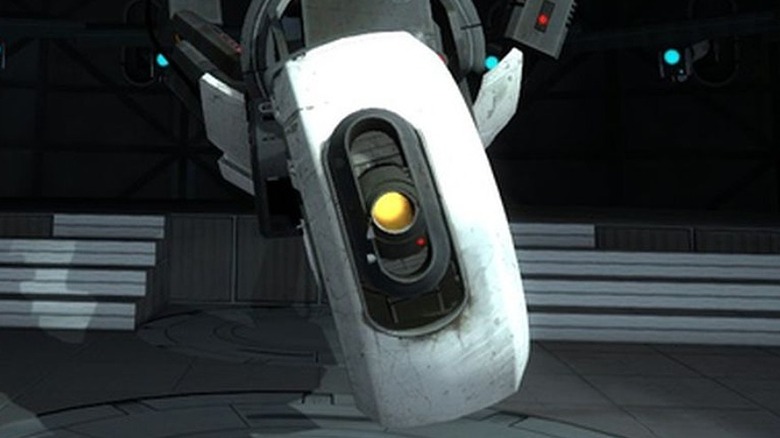 Valve
The Nintendo Switch has proven itself to be a handy piece of hardware. From its library of new first party releases to the large collection of classic titles from yesteryear, there's no shortage of games for players to explore on the hybrid portable/home console. Sometimes, a title even finds its way onto the platform accidentally. Thats been the case for Valve's "Portal: The Companion Collection," which just released on Switch June 28 and apparently brought "Half-Life 2" along for the ride. While we may never get a proper "Half-Life 3," at least "Half-Life 2" is still showing up new places.
Advertisement
However, before longtime fans of the series rejoice at the prospect of having another console to play the title on, it should be known that "Half-Life 2" only exists on Switch in the capable hands of modders. "Portal: The Companion Collection" didn't ship with a finished version of "Half-Life 2" waiting for fans in the menus, but it contains a majority of the beloved title's files tucked away within its own. Of course, for most players, that revelation might as well mean "Half-Life 2" isn't playable at all, but for those with the know-how and a tendency for experimentation, it was an invitation to get the game running on unplanned hardware. Now, within just a day of the "Portal" collection's release, some capable fans have managed to get "Half-Life 2" working on Switch.
Advertisement
Modders begin work on Half-Life 2 Switch ports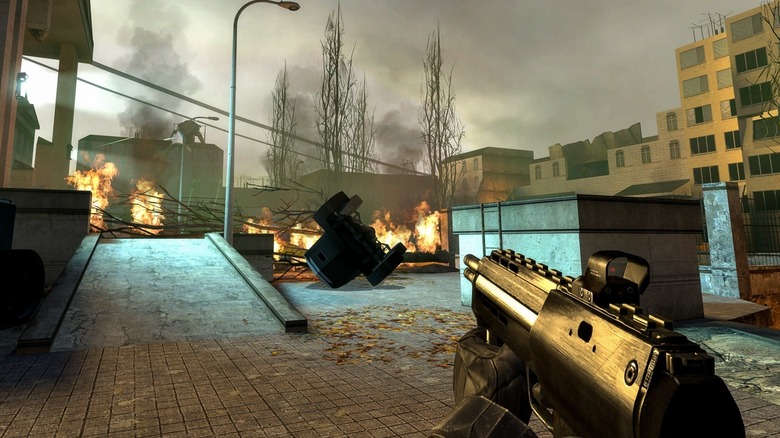 Valve
Twitter user and self-proclaimed "Switch tinkerer" @OatmealDome excitedly shared their findings in a Tweet after spending a little time with "Portal: The Companion Collection." To @OatmealDome's surprise, an almost complete collection of "Half Life 2" files were present within the title. @OatmealDome quickly went to work trying to make the title functional, saying, "I should note that having at least some 'Half-Life 2' leftovers present in the ROM [are] expected, considering 'Portal 1' is just a fancy mod of 'Half-Life 2.' That being said, there are a lot of files that shouldn't be here ('HL2'-specific models, NPCs, voice clips, etc)."
Advertisement
After a few hours of work, @OatmealDome found success. While it wasn't a perfect port, as several areas were unable to be completed, @OatmealDome's work left the title largely functional. The tinkerer tweeted out the success, outlining a few lingering issues for curious fans. @OatmealDome said, "I managed to load 'Half-Life 2' in the Switch version of 'Portal 1!' It kinda works: the game occasionally crashes, some maps are impossible to progress in, NPC animations are bugged, saves don't work, and world cameras don't spawn correctly."
Although @OatmealDome acted as a trailblazer in cracking into "Portal: The Companion Collection," other users have already started their own efforts to help polish up "Half-Life 2" on Switch. For instance, another user commented on @OatmealDome's original post, showing the work they'd done rebuilding an environment.
Advertisement