Battlefield Sequel Leak Reveals The Mode Fans Wanted All Along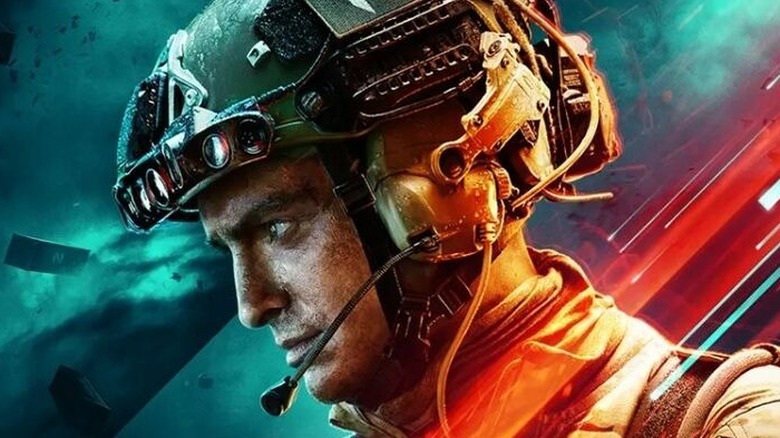 EA
For all of the hype that was put behind it, as well as its ambitious scope, "Battlefield 2042" has been seen as not much more than a massive disappointment by both hardcore fans and casual players. Upon its release, the latest "Battlefield" entry was riddled with bugs and technical issues, prompting a mass exodus of players in a short time, as well as outright demands for refunds. Almost everything that could've gone wrong, went wrong. Eventually, EA CEO Andrew Wilson confirmed what most had already expected, stating that the game had severely underperformed and failed to meet the publisher's expectations. However, EA denied the prevailing rumors that the company had abandoned the title, promising to continue working on fixing its many issues. And it seems that one of the biggest problems with this game could potentially be addressed in the series' next installment.
Advertisement
Technical issues with "Battlefield 2042" weren't the only points of contention from the player base. Despite being a fully-fledged AAA title released to market at full price, "Battlefield 2042" lacked a single-player campaign mode. Though massive multiplayer battles have always been the "Battlefield" series' calling card, the lack of a single-player mode disappointed many fans. Luckily for that section of the fan base, according to a recent leak, the next "Battlefield" title could reintroduce single-player campaigns to the series.
A job listing implies the next Battlefield game will have a campaign mode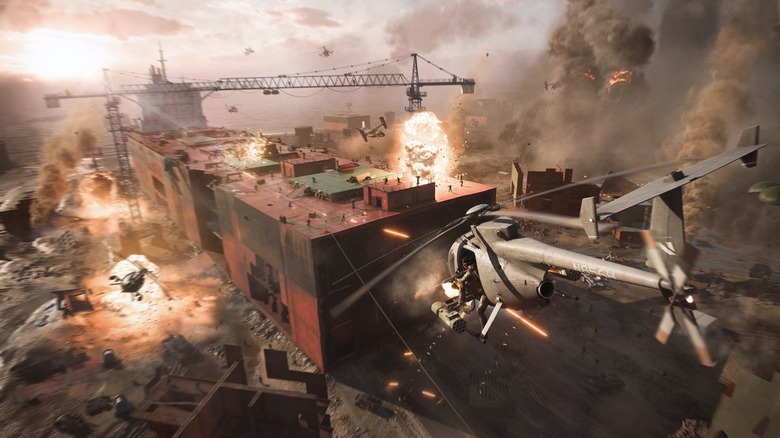 EA
As discovered by "Battlefield"-dedicated Twitter page @BattlefieldBulletin, EA recently posted a job listing for its Seattle-based studio, seeking out the services of a Design Director for "Battlefield." The job description says that it is looking for someone who will "embrace the core tenets of the Battlefield franchise and make sure they are woven through all layers of a masterfully designed single player campaign." This seems to imply both that the next series entry will contain a single-player mode and that development on it has already begun or will soon begin.
Advertisement
Reaction to the news on @BattlefieldBulletin's post indicates that some fans are now less concerned about the inclusion of a single-player campaign and would rather EA and Dice's resources were poured into fixing the multiplayer in "Battlefield 2042" — at least before moving onto another sequel. "I couldn't give a threepenny bit about single player campaigns in BF games," one user replied on Twitter. "It's a multiplayer game first and foremost, which still needs a lot of TLC as it is." Another commenter pointed out that despite EA's decision to not include single-player in "2042," the game's multiplayer component didn't get any better as a result of it.