Streamer Reveals Next Avengers Character In The Most Awkward Way Possible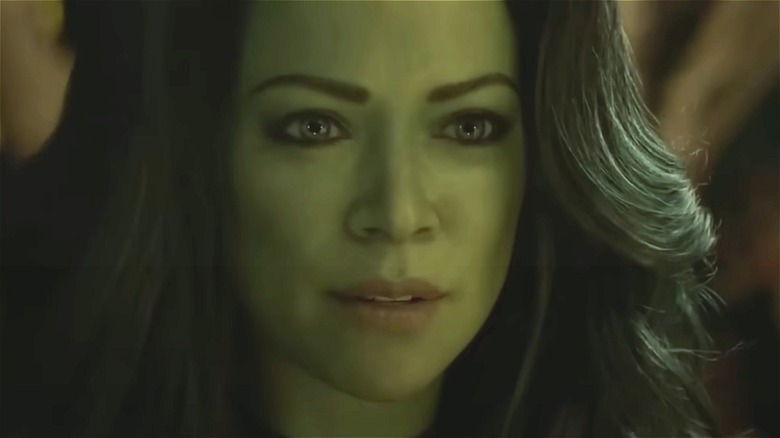 Disney
"Marvel's Avengers" can't seem to catch a break. While the game itself might be to blame for its poor sales performance, and its trickle of new content can be blamed for the player base falling off, even when "Marvel's Avengers" does nothing wrong something bad still seems to happen. The most recent example of this was a stream on the official Xbox Twitch account, featuring a guest host and a "Marvel's Avengers" developer playing the game. During the stream, Techniq, the guest host, told a story about his acting coach, who he said was cast as She-Hulk in "Marvel's Avengers." At the end of the story, Techniq said he wouldn't name his acting coach in case the casting wasn't public knowledge, but he confidently says that it has been announced.
Advertisement
Lead designer Brian Waggoner quickly said nope, Crystal Dynamics never announced She-Hulk for "Marvel's Avengers." In the following clip, Waggoner had to backpedal a bit, stating that "we don't announce things." Waggoner went ahead and gave a vague PR-like answer that most people would expect, stating that developers are working on the next hero, who will be announced later, but right now they are focused on Jane Foster's Thor, who was recently added to the game. However, there is a reason Techniq may have thought She-Hulk was announced.
The She-Hulk actress accidentally revealed she was coming to Marvel's Avengers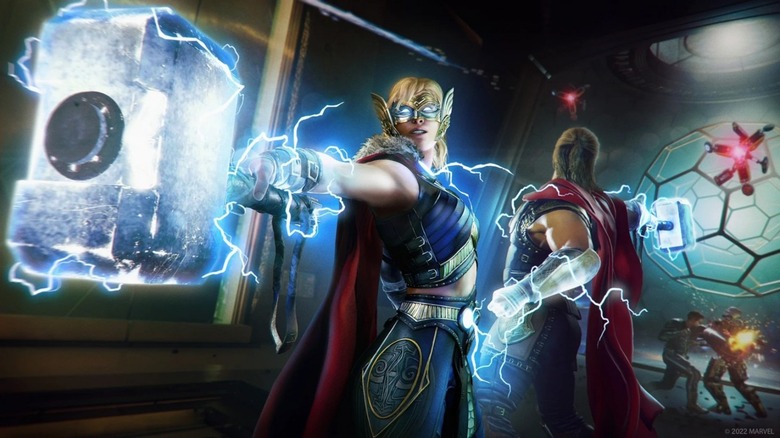 Crystal Dynamics
The reason why Techniq may have thought that She-Hulk and her voice artist had been announced was due to a leak back in December. According to Forbes, known leaker Miller shared on Twitter that She-Hulk was coming to "Marvel's Avengers" and that she would be voiced by Krizia Bajos. Bajos herself retweeted the leak at the time with a green heart, suggesting the news might be true. While Techniq smartly didn't name names during the stream, it seems like his acting coach is likely Bajos.
Advertisement
That initial leak suggested She-Hulk would arrive before Jane Foster's Thor, but the character could still easily come later this year. "Marvel's Avengers" has not gotten a ton of new content in 2022, with Jane Foster's Thor being the only character released in 2022 so far. While fans have never stopped worrying about "Marvel's Avengers," it seems like 2022 could be a light year for content for the live-service game.