Far Cry 7: When Will We Get A Sequel?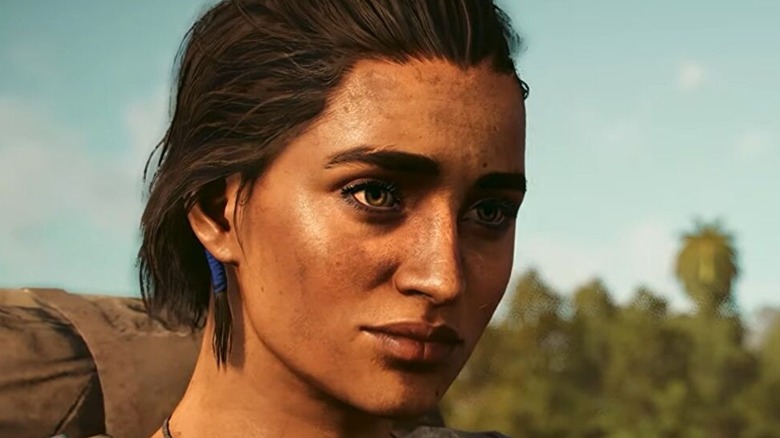 Ubisoft
As one of gaming's most identifiable and long-running franchises, "Far Cry" has been subject to both praise and disapproval. On one hand, the open-world, action-adventure series was once at the forefront of the genre, with the beloved "Far Cry 3" serving as a prime example. On the other hand, more recent entries, such as "Far Cry 6," have received criticism for derivative design choices similar to past installments. Regardless, "Far Cry" isn't short on fans, and many of these fans might wonder when Ubisoft will release yet another entry into its tentpole anthology series.
"Far Cry" has a staggering 14 different selections in its library when factoring in both expansions and spin-offs. Outside of an upcoming "Far Cry" anime, not much is known about what the future of the IP holds. Given "Far Cry 6" released back in 2021, the attention of some gamers has likely turned to when "Far Cry 7" will appear and what direction it will take the overarching franchise in. As of right now, little information exists about the supposed seventh mainline game. Despite this, it might be possible to predict when it will finally hit the marketplace by evaluating previous release and development cycles.
Don't expect Far Cry 7 for a while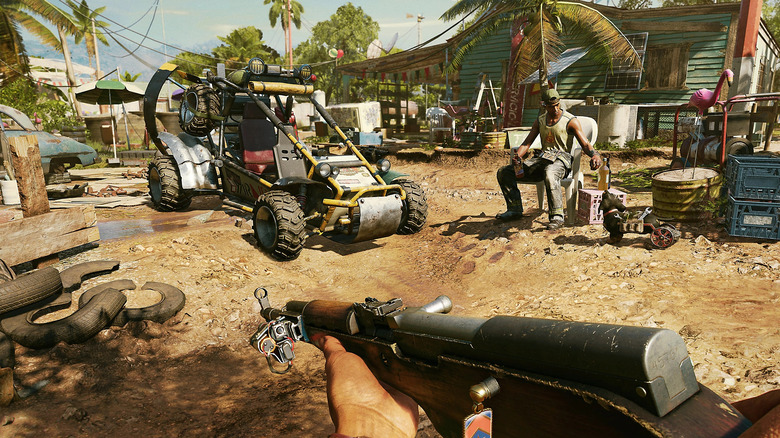 Ubisoft
On average, there seems to be a four-year gap between the launch of each mainline "Far Cry" title. "Far Cry 2" came out in 2008, four years after the original game. In 2012, four years after its predecessor, "Far Cry 3" was released. The debut of "Far Cry 4" — a game many consider the best in the series — came in 2014, only two years after the release of "Far Cry 3," marking the quickest turnaround. The window between "Far Cry 4" and "Far Cry 5" — released in 2018 — returned the series to its traditional four-year gap, while "Far Cry 6" followed three years after that in 2021.
Going by this pattern, fans of the "Far Cry" series will likely have to wait until 2025 before Ubisoft drops the next entry. In the best case scenario, gamers might see another "Far Cry" title in 2023. But given the new technology developers now have at their disposal, especially a big budget company like Ubisoft, it's fair to presume that studios will take their time to explore these next-gen capabilities. With no actual information regarding "Far Cry 7" to go on, players shouldn't expect a quick turnaround between it and "Far Cry 6." This timeline, however, would not apply to any expansion or spin-off that Ubisoft may decide to push in the interim.