Skate Developer Issues Warning About Leaked Version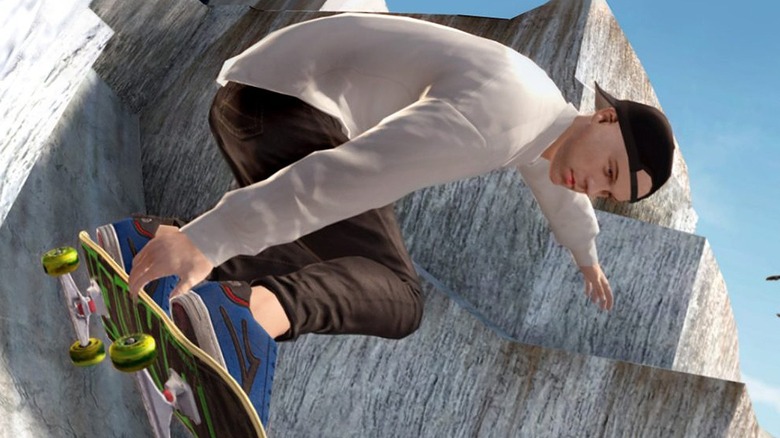 Electronic Arts
The internet has gone into a bit of a frenzy over new and leaked information about EA's upcoming "Skate" reboot. While some fans worried they might never see a "Skate 4," thankfully a new "Skate" is on the way from EA's Full Circle studio. On June 30, Full Circle released a video titled "Still Working On It," acting almost as a dev diary and an opportunity to finally gave many fans their first glimpse at the "Skate" successor, which was first announced back in 2020. That's not to say fans have been completely clueless about the beloved skateboarding series' development progress. Back in April, games journalist Jeff Grubb shared early pre-alpha footage via Twitter, and even before that, there had been rumors that playtesting was already underway.
More recently, a cracked version of a 2021 build for the title has found its way online and the developer has been quick to warn players not to pursue the leaked version of this unfinished game. While some won't heed Full Circle's wishes, it's something that's worth taking into consideration for the average "Skate" fan. Here's why EA and Full Circle are warning players not to download the leaked 2021 "Skate" build.
Legitimate versions of Skate will pose no dangers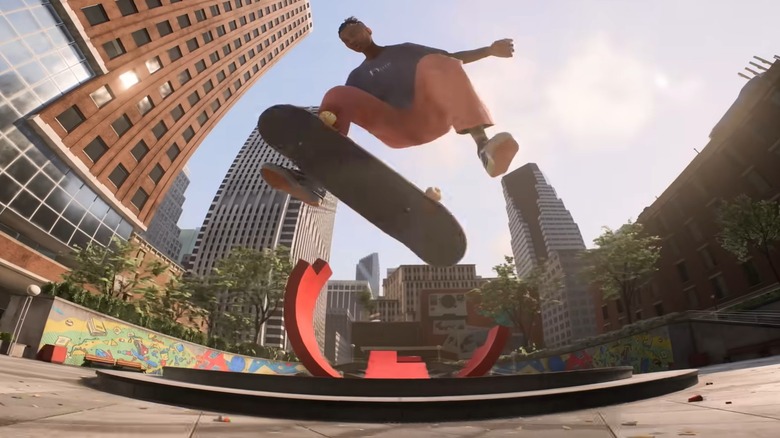 Electronic Arts
It's not too surprising that Full Circle is encouraging fans away from the leaked version of an old 2021 build for the upcoming "Skate" reboot, but it's not because of game-breaking bugs that need hiding or worries that content will be spoiled for players — it's to ensure over-eager fans don't inadvertently download a nasty virus or find themselves on the wrong side of EA's terms of service.
In a message posted on the "Skate" website, Full Circle went into some detail about the older, leaked version of the game floating around the web and offered some advice to excited fans. Full Circle said, "We're aware of an earlier version of the game that has been distributed without our authorization. This build is from September 2021 and was never intended for external use. While we understand you're excited to get into the game, we encourage you to be careful when downloading files from unknown sources (and remind you of the potential consequences of breaking EA's Terms of Service)." 
Full Circle concluded with a reminder that the best way to go hands-on with "Skate" early — in a form the developers are pleased with — is by signing up for official playtesting.