Nintendo Just Made A Huge Animation Move
While Nintendo has a boatload of IP like "The Legend of Zelda" and "F-Zero" that are just begging for a modern animation adaption, the company has typicaly steered clear of getting itself fully involved with that side of media, outside of a few exceptions. Some may mistake "Pokémon" as one of those exceptions to the rule, but the property isn't wholly owned by Nintendo — which is why the franchise has a storied history as a video game series, manga, and anime. That said, other Nintendo titles may be soon extending beyond the realm of gaming and into other forms of visual media.
Advertisement
Nintendo is acquiring Dynamo Pictures Inc., the same animation studio that brought fans the "Pikmin Short Movies" series and helped work on high-profile projects like Studio Ghibli's CGI romp, "Earwig and the Witch," among many other titles. Dynamo Pictures has shown its talent with past projects, and going forward as the newly named Nintendo Pictures, it's sure to deliver some great content. But what exactly will the studio be making? 
Nintendo plans "to strengthen the planning and production of visual content in the Nintendo group." By the wording of things, this could mean Nintendo Pictures will help make anything from commercials to in-game cutscenes to full-blown animated projects. Though the jury's still out on what exactly Nintendo Pictures will be doing, onlookers on social media have their own theories and reactions.
Advertisement
Movies or more cinematic games?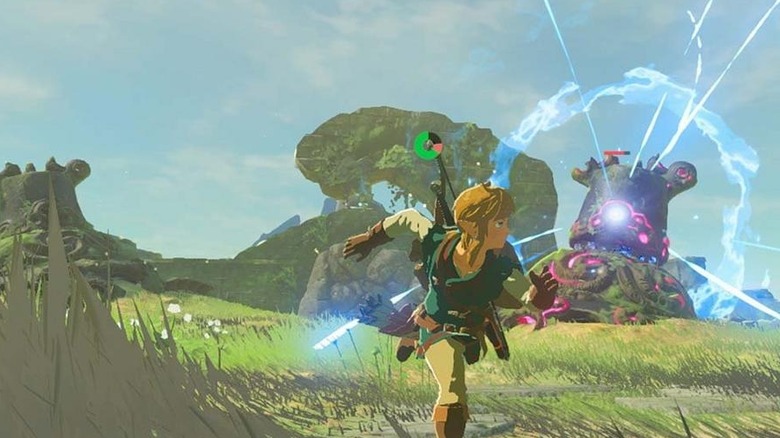 Nintendo
As the news of Nintendo's purchase starts to make its way through the every-churning channels of the internet, onlookers have been left with one of two theories: that Nintendo is either gearing up to start making a ton of movies based on its franchises, or that the future will see Nintendo games on a cinematic scale players haven't experienced before.
Advertisement
One commenter reacting to the news tweeted, "PLEASE FOR THE LOVE OF EVERYTHING PLEASE MAKE AN EARTHBOUND MOVIE!!!!!" Others were quick to join in and tweet about the projects they'd love to see adapted to anime or a CGI production, including calls for "Splatoon" and "Metroid."
One user contended that Nintendo Pictures could instead help make Nintendo games look even better. They said, "This studio helped make the mocap for '[Metroid:] Other M' and some other titles for other devs. This will probably be a studio for cg animation for their games, not any movies." This theory gained some traction as other users pointed out Dynamo Pictures' previous experience. That said, it's difficult to completely push the possibility of animated films or series based on Nintendo properties off the table. After all, a "Super Mario Bros." movie is in production.
Advertisement