Is Stray Free For PS Plus Subscribers?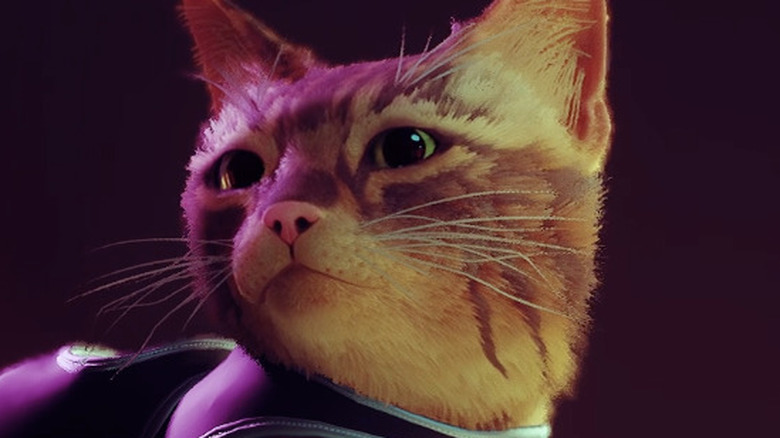 Annapurna Interactive
"Stray" has certainly caught the players' eyes since its initial reveal, quickly creating fans all too eager to play a game experienced from the perspective of a stray cat. Lost in a strange futuristic city devoid of humans and populated by robots, this cat must find its way home by solving puzzles, escaping dangers, and, of course, knocking stuff off shelves. With such a unique gameplay concept and its sleek cyberpunk-themed setting, "Stray" looks like it's shaping up to be one of the most interesting titles to come out in 2022.
Advertisement
Though the game was initially slated for a 2021 release date, "Stray" was delayed (per The Verge) and will now be available to PlayStation 4, PlayStation 5, and PC players on July 19, 2022. However, some players won't need to worry about purchasing "Stray" when it releases, as it will be complimentary with certain PlayStation Plus memberships. While not every PlayStation Plus member will be eligible for a free copy of "Stray" many players may unexpectedly find that they're included. Here's how PS Plus players can know if they're due to receive "Stray" for free.
Stray is free for PlayStation Plus Extra and Premium members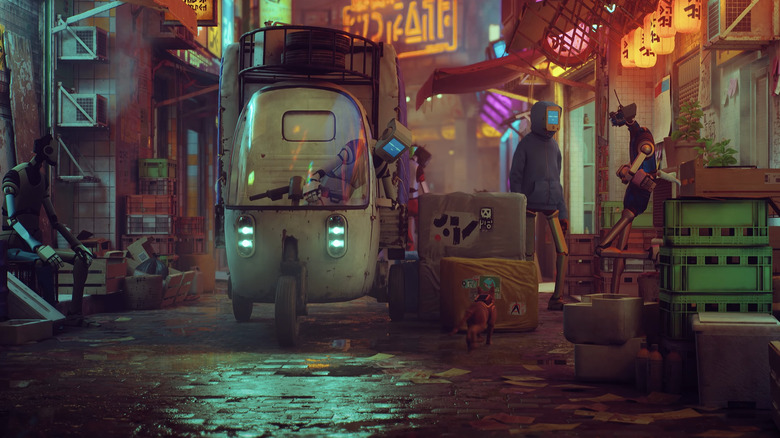 Annapurna Interactive
In June, Sony changed up how PlayStation Plus worked, adding several features and introducing tier options to the membership plan. The service now features three separate levels: Essential, Extra, and Premium. Players who have subscribed to the Extra or Premium tiers are in for an added treat aside from the usual library of monthly games and discounts — they'll be getting "Stray" for free when it releases.
Advertisement
In a PlayStation.Blog post following a PlayStation State of Play where "Stray" was featured, BlueTwelve Studio took some time to talk about development for the title and confirmed that some PlayStation Plus members would be able to play the game for free. BlueTwelve Producer Swann Martin-Raget said, "'Stray' will be publicly available on July 19, 2022! And as you may have seen during today's State of Play, we're excited to confirm Stray will also be available to PlayStation Plus Extra and Premium members* at that time."
This said, Martin-Raget included an asterisk in the statement with clarifying information maintaining that PlayStation Plus offers are subject to change. So, if players are interested in snagging "Stray," and they're already PlayStation Plus Extra or Premium members, it'll be worth downloading the title while it's offered for free.
Advertisement