Post Malone Wants To Challenge These Two Twitch Stars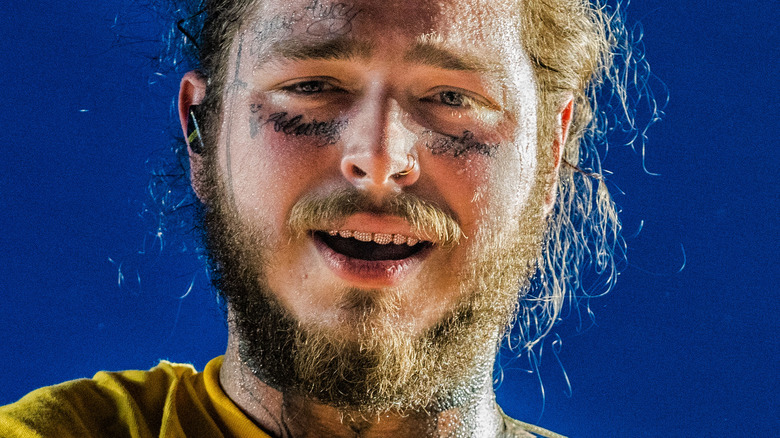 Ben Houdijk/Shutterstock
Post Malone has teamed up with Respawn Entertainment and "Apex Legends" to do a full week of charity streams raising money for Human Rights Watch, Project Hope, United Way, and The Trevor Project. All of the streams are being hosted on Post Malone's Twitch channel and the musician seems to have free reign over who joins him in raising money. On the first stream Post Malone was talking with the other people playing with him and started pitching ideas on who he could get to hot drop with him in "Apex Legends" and Post Malone settled on two popular streamers he wanted to join him.
"We gotta get xQc in the private lobby," Post Malone said on stream. "Is xQc any good? I wonder." "I'm trying to get Trainwrecks in here too. Just spread the f****** word." Post Malone himself has some serious gaming skills, so it's not shocking that he would want to confirm xQc's ability before having him join him on the stream. xQc recently dealt with a YouTube ban, but that wouldn't stop him from joining the charity stream, if he wanted to. While xQc is a recognizable name for most people who watch Twitch streams, Trainwrecks might not be as familiar.
Trainwrecks is smaller but popular Twitch streamer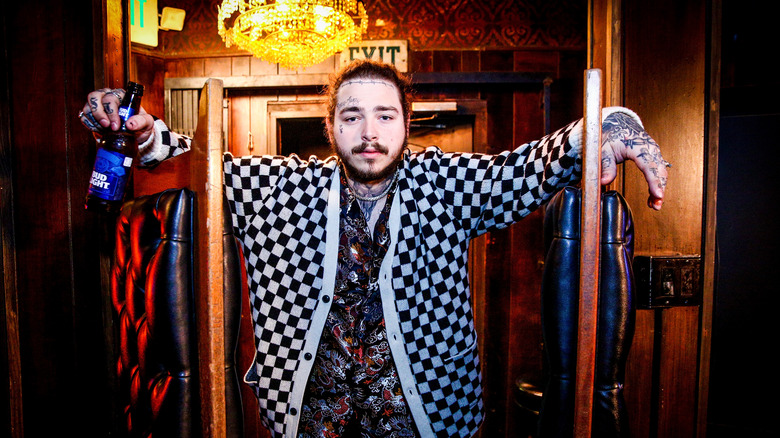 Rich Fury/Getty Images
Trainwrecks, the other streamer that Post Malone said he wanted on the charity stream, is most well known for his gambling streams. Trainwrecks has 2 million followers on Twitch and has done "Apex Legends" and "CS:GO" streams in the past as well. He also has half a million followers on Twitter, so Trainwrecks is by no means a small streamer, he just seems smaller when compared to the juggernaut that is xQc, who has 11 million followers on Twitch for comparison.
Unfortunately, Post Malone, xQc, and Trainwrecks haven't said anything about squadding up together on social media. That doesn't mean they haven't gotten into contact with each other and will be joining Post Malone on the charity stream, but they also haven't confirmed that it's happening. Shortly after discussing xQc and Trainwrecks in the stream, Post Malone and his squadmates talked about how crazy of a private lobby he could get together for this charity stream, remarking on how he could probably get anyone he wanted to join given his celebrity status. By the end of the first 7 hour stream, Post Malone had raised over $20,000 for the Human Rights Watch. Each day of streaming will support a different charity.