Fortnite: How To Complete The First No Sweat Summer Challenge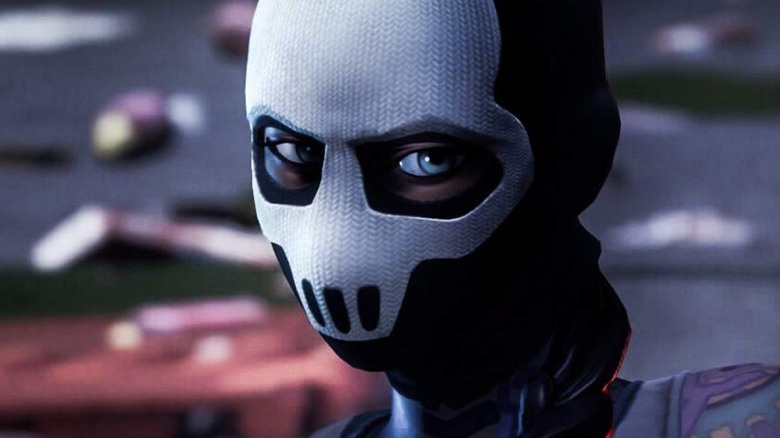 Epic Games
While it feels like summer has been rolling for a while, the peak days of true heat are only just arriving. That means that Epic Games has cooked up a new event for "Fortnite," called No Sweat Summer, which brings challenges to gamers, and rewards for players that complete them. While "Fortnite" feels like one of the pillars of gaming, according to rumors the game might look completely different soon. That being said, there's no time like the present to jump into the game and tackle the No Sweat Summer event.
Advertisement
There are plenty of other great games like "Fortnite" that people can play, but the reason people always return to Epic Games' cartoonish battle royale is because of the game's consistent updates, which always bring something new to the game. Whether that's challenges like No Sweat Summer, or new crossover skins, there is almost always something new to check out in "Fortnite." The first No Sweat Summer challenge requires players to take an object from one location to another while dealing with any other players around. Here's how to complete the first No Sweat Summer challenge in "Fortnite."
Grab a No Sweat sign and post it in another location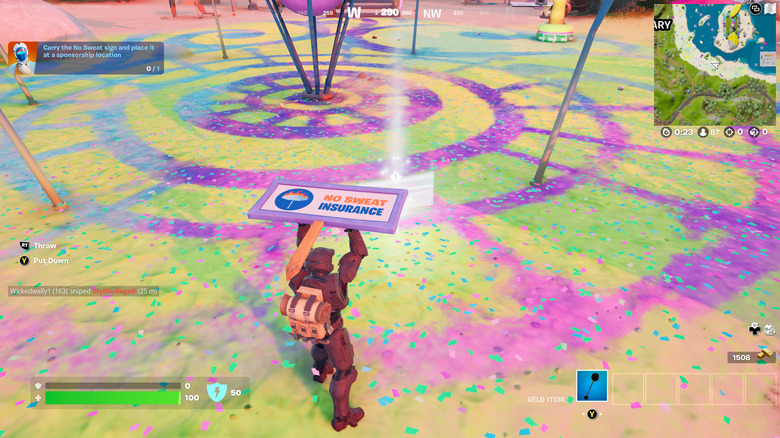 Epic Games
According to Eurogamer, the first No Sweat Summer challenge involves grabbing a No Sweat insurance sign in one part of the map and posting it in another. There are six locations where you can grab a sign, either three spots near Loot Lake or three spots between Mighty Monument and Sanctuary. These areas have metal shelving units, which have the signs on them. Grab a sign and get ready to run.
Advertisement
The good news here is that the sponsorship locations for the signs are located in the same area as the signs, with three potential spots in Loot Lake or the area between Might Monument and Sanctuary. The bad news is that you have to carry the sign over your head, which means you are unable to quickly defend yourself if attacked. It's recommended to either drop at these locations at the start of the match and rush to complete the challenge or wait until much later in the match when there might be less people in these areas. No matter what strategy you choose, you'll have to successfully maneuver past other gamers to reach your goal.