Gotham Knights Is Leaving Out This Major Batman Villain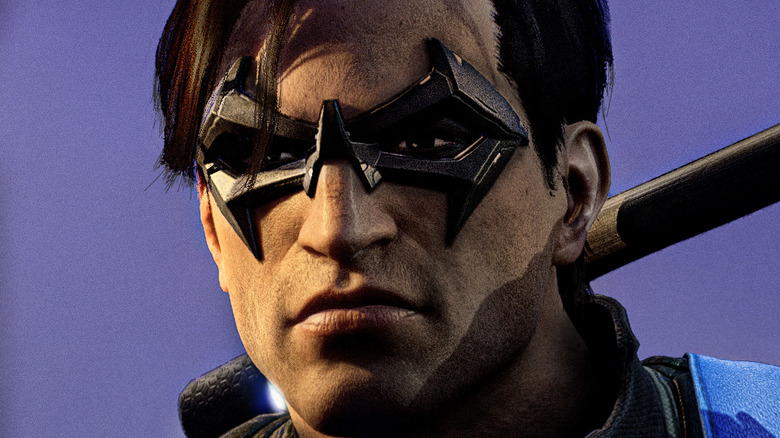 Warner Bros. Interactive Entertainment
In the aftermath of the beloved and influential "Batman Arkham" series, Warner Bros. Interactive Entertainment looks to add a new chapter to the "Batman" video game ecosystem with the release of "Gotham Knights" for next-gen consoles in October. However, instead of focusing solely on Batman, the team at WB Games Montreal has developed a new approach that follows four of Batman's pupils — Nightwing, Robin, Batgirl, and Red Hood — as they uncover a Gotham conspiracy in the wake of Bruce Wayne's death. 
Advertisement
Despite the Caped Crusader's absence from the upcoming "Gotham Knights" title, many DC Comic fans and gamers have expressed excitement over the prospect of playing as the fledgling superheroes as they battle against the worst of the worst in Gotham's underbelly. While a familiar cast of foes, such as Mr. Freeze, will make an appearance, a notable "Batman" villain will not be present for the proceedings according to one of the game's creative leads.
Don't expect The Joker to show up in Gotham Knights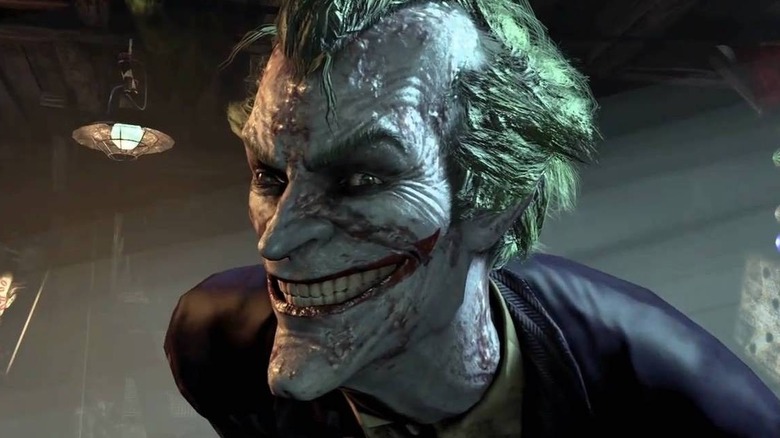 Warner Bros. Interactive Entertainment
Of all the villains Batman has encountered in the comics and associated media, The Joker is by far the most iconic. In the previous Warner Bros.-published "Arkham" series, Joker serves as a central figure and the main adversary in "Batman: Arkham City." However, according to creative director Patrick Redding during a fan Q&A at San Diego Comic Con, "Batman" fans shouldn't expect the Clown Prince of Crime to make an appearance in "Gotham Knights" (via IGN).
Advertisement
Redding wouldn't say one way or another whether Harley Quinn shows up. He also squashed the idea that Batman might not really be dead during the events of "Gotham Knights," adding that Bruce Wayne is still deceased by the conclusion of the narrative.
Joker infamously dies at the end of "Arkham City" as a result of degenerative side-effects of Titan and appears as a figment of Batman's imagination in "Arkham Knight," haunting Bruce beyond the grave. However, "Gotham Knights" does not take place during the same timeline as the "Arkham" games, meaning Joker's absence spawns from creative choices as opposed to a desire to maintain continuity, which has generated controversy on social media.
Of course, this could be complete misdirection on Redding's part to avoid spoiling any major plot details for "Gotham Knights." But to be on the safe side, it's best not to expect a cameo from The Joker.
Advertisement