How Long Does It Take To Beat Digimon Survive?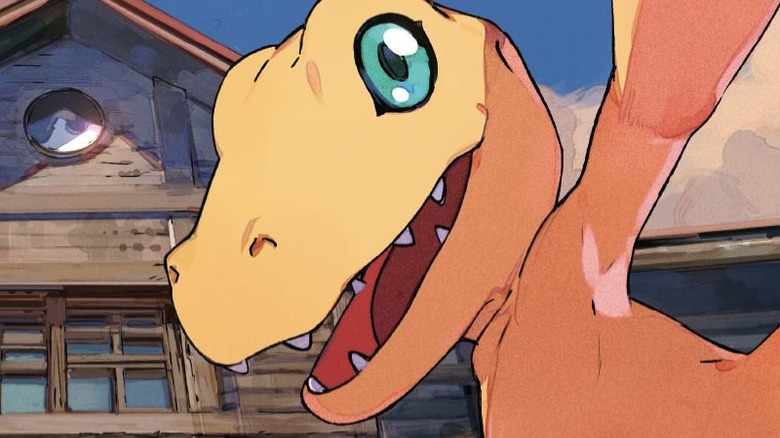 Bandai Namco
Tactical RPG "Digimon Survive" is finally almost here, which means that fans are gearing to dive into the new game. Said to have a darker tone than previous "Digimon" games, "Digimon Survive" will see players team-up and train with over 100 different Digimon in order to survive after being sent to a strange new world. "Digimon" has taken many forms over the years, with one of the most popular versions being the cartoon show "Digimon Adventure," and "Digimon Survive" has been a long time coming for many hardcore fans of the series, as the game was originally set to release in 2019.
Advertisement
While "Digimon Survive" features classic turn-based combat, the story and tone are meant to be more mature than the classic games. Players will be fighting to survive, which could mean fatal consequences for some of the Digimon, depending on their choices. "Digimon Survive" releases on July 29 on Xbox One, PS4, Nintendo Switch, and PC. But before you fall into this new digital world, here's how long it takes to beat "Digimon Survive."
Seeing everything may double your Digimon Survive playthrough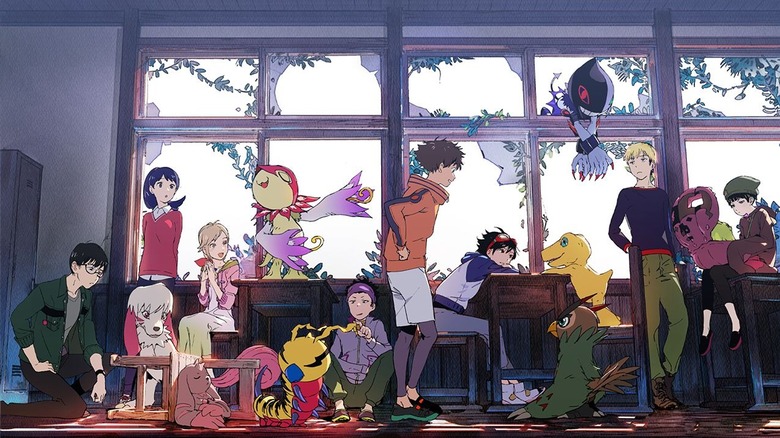 Bandai Namco
In February 2022, "Digimon Survive" producer Kazumasa Habu told Gematsu (translation via NME) that it should take roughly 40 hours to complete the game's 12 chapters of tactical battles and story, depending on the skill of the player. Habu went on to say that the game could take between 80 and 100 hours to fully complete, provided players go back to check out all alternate story routes and to complete every challenge.
Advertisement
Habu also said, ""As for the ratio of the game, the volume of text adventure and tactics battle is about 7:3, and the game is mainly text adventure," so more than double your battle time will be spent talking to characters and learning the story. Habu did not expand on exactly how the story is broken up and how easy it will be for players to play the alternate branches of the story, but he did state that since the target audience for "Digimon Survive" is adult fans, the story has been catered towards a more mature audience than previous games. Expect those 40 hours to get intense.