Meta Quest 2's Price Increase Has Everyone Saying The Same Thing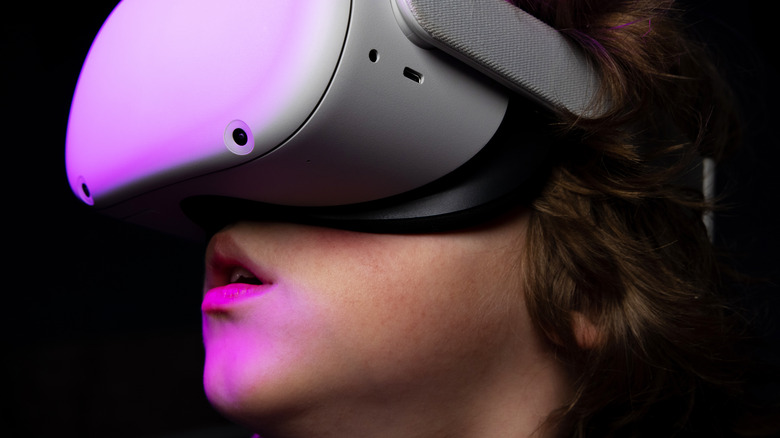 Boumen Japet/Shutterstock
Formerly known as the Oculus Quest 2, the rebranded Meta Quest 2 has a wide selection of must-play games and also stands at an affordable price point. Since launch, the 128GB version of the Meta Quest 2 has retailed at $299, while its 256GB model goes for $399. When compared to rival pieces of tech such as PlayStation VR, UploadVR praised the Meta Quest 2 due to its capabilities and pricing. But that will all change soon.
As announced on the official Oculus blog, Meta will increase the prices of the Meta Quest 2 by $100 across each model beginning on August 1. This means that in only a few days, the 128GB version will retail at $399, while the 256GB version will net consumers $499. According to the blog post, the price increase is due to increased demand in production and shipping costs. "The costs to make and ship our products have been on the rise," the post said. "By adjusting the price of Quest 2, we can continue to grow our investment in groundbreaking research and new product development that pushes the VR industry to new heights."
Consumers have voiced their opinions in response to this price hike, with many saying the exact same thing.
Meta Quest 2 price increase draws the ire of gamers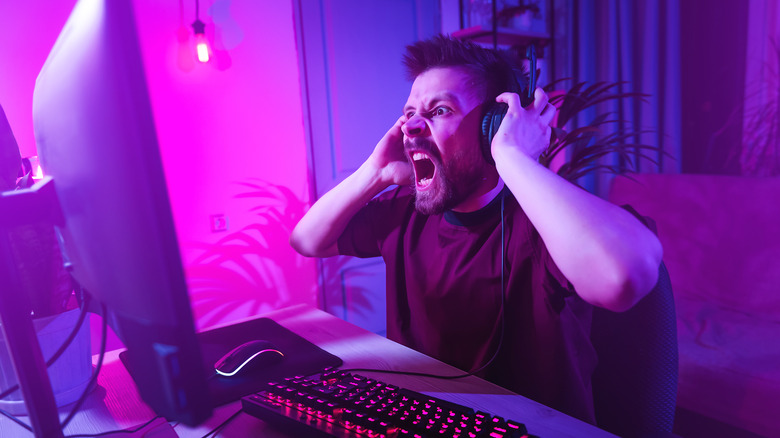 Ponomarenko Anastasia/Shutterstock
As you might have predicted, news of the Meta Quest 2's price increase has not gone over well at all. For users like @teennickofficial, there is no incentive to pay more for a product that was previously $100 cheaper. Others have doubted Meta's reasoning for the spike, with @Stormageddon222 blaming it on greed as opposed to increased demand. "Are you serious? Waiting to buy a gaming system usually comes with a price drop, because the tech is older now," they wrote. "They want that extra bit of profit for doing nothing extra."
While Meta attempted to get in front of this by including a free copy of "Beat Saber" for anyone who purchases the VR platform by the end of 2021 after its price increase, this has done little to satisfy the angry mob. It's important to note that these new prices tags for the various versions of the Meta Quest 2 don't come into effect until August 1. Until then, the VR platform continues to retail at $299 and $399 on both the Meta Quest Store and Best Buy, though supply may not last as a result of the imminent panic that might occur within the market.