The Real Reason This Look At The Fallout TV Series Is Sparking Fan Debate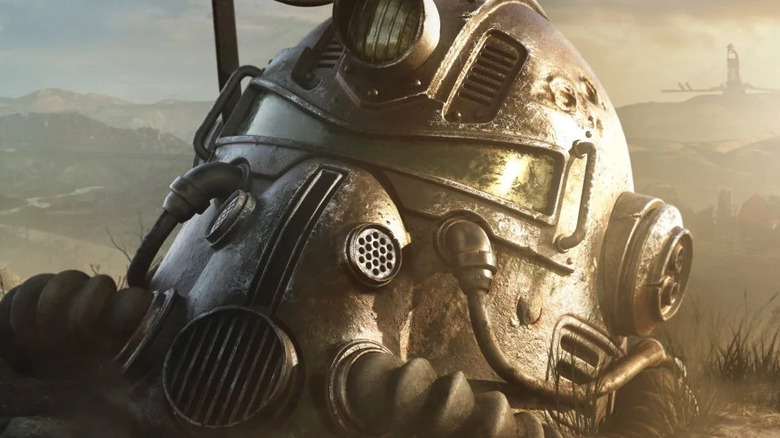 Bethesda Softworks
There's always a bit of commotion when fans learn that a favorite bit of media is getting turned into a movie. There's an initial scuttle for information, as internet sleuths try to track down as much about the production as possible. Which actors are attached? What (if any) plot points will it follow? Have any images emerged from the set? These questions fuel the fans' never-ending quest for knowledge — and this phenomenon is happening with the "Fallout" franchise right now.
Advertisement
There's a "Fallout" TV series in the works for Amazon, which has already made news for casting a perfect lead and adding some serious Marvel talent to its roster. And earlier this month, a few set photos were shared that gave fans an early look at a locale that should be familiar to gamers, offering a peek at the exterior of a dilapidated Super Duper Mart. 
And now, new photos from the "Fallout" series set are floating around on social media, shared by eager fans who've visited (or flown a drone over) the series' filming location. Though there's surely a majority of fans who are happy to have more peeks at the highly-anticipated series, some have taken issue with the way the photos were obtained.
Advertisement
Fans take their own look, and it's good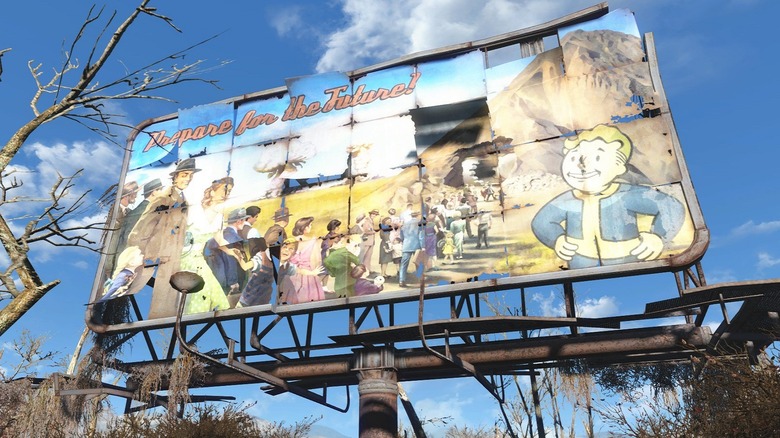 Bethesda Softworks
Fans have taken to Twitter to share glimpses of the "Fallout" series set, props, and even a couple of peeks at costumes. On July 22, one user tweeted a round-up of four images that they maintain was shared with them by another party. The first of the images shows someone with their face obscured in a Vault jumpsuit, the second offers a peek at the interior of what looks to be a Vault, the third is of a helmless suit of power armor, and the final photo is of some props that look an awfully lot like the controls for the massive Vault doors.
Advertisement
In the days since, another user shared several Tweets depicting various set elements and props, also seemingly reposting photos shared by others. One post included a more finished look at the exterior of the Super Duper Mart, while another showed the series' crew working on power armor. There was even a wholesome selfie of one person in a red Nuka-Cola power armor helmet. All in all, fan excitement has been palpable for the series, and onlookers have been wowed by these lookd at the "Fallout" universe finally coming to life.
That said, some aren't happy with the way these photos are reaching the internet: by (presumably) fans making a pilgrimage to the set and potentially disturbing the shoot. While some have already scolded over-eager fans for their actions, these super-sneaky peeks are likely to continue until the series is ready for the screen.
Advertisement