Mario Kart 8 Deluxe: Everything Coming In Booster Course Wave 2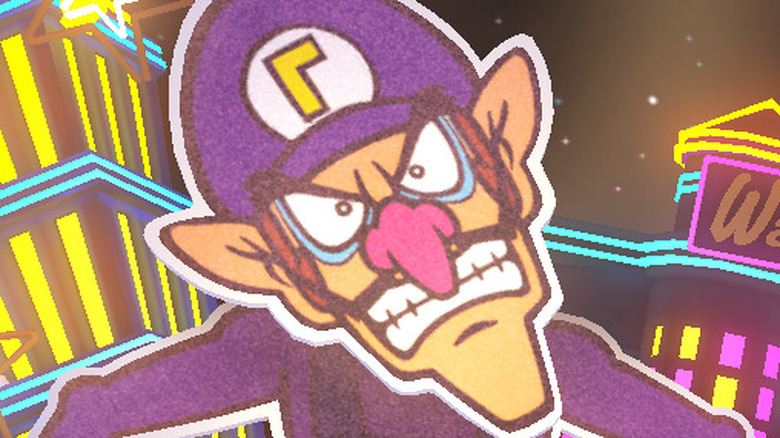 Nintendo
Nintendo has officially announced when the next wave of "Mario Kart 8 Deluxe" DLC maps will arrive and it's quite soon. Booster Course Wave 2 includes eight new courses, including one that hasn't been in any previous "Mario Kart" title. Earlier this year Nintendo announced the "Mario Kart 8 Deluxe" Booster Course Pass, which would add six waves of eight courses before the end of 2023. The majority of the courses are remade versions of tracks from throughout the "Mario Kart" series, including the mobile game, "Mario Kart Tour."
Since "Mario Kart 8" was originally released on the Wii U, some fans had been expecting to get a new installment in the series on the Nintendo Switch at some point. However, the "Mario Kart 8 Deluxe" port on the Nintendo Switch is one of the best selling games on the console, so it makes sense for Nintendo to release DLC instead. Here's everything included in the "Mario Kart 8 Deluxe" Booster Course Wave 2.
Eight new tracks for Mario Kart 8 Deluxe, including one original course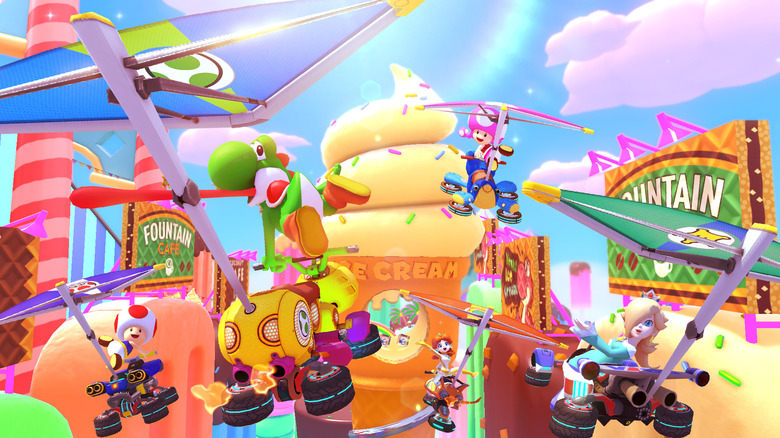 Nintendo
Revealed with a trailer and an update to the Nintendo website, Booster Course Wave 2 is set to premiere on August 4. The second wave of tracks includes two new cups, the Turnip Cup and the Propeller Cup. The Turnip Cup includes New York Minute (Tour), Mario Circuit 3 (SNES), Calamari Desert (N64), and Waluigi Pinball (DS). Each of these maps have been updated to match the visual aesthetic of "Mario Kart 8 Deluxe."
The Propeller Cup includes Sydney Sprint (Tour), Snow Land (GBA), Mushroom Gorge (Wii), and Sky-High Sundae. Sky-High Sundae is a brand-new map, and while it will come to "Mario Kart Tour" at a later date, it makes its debut in "Mario Kart 8 Deluxe." This confirms that each DLC wave will include at least one new track, although the trend seems to be "Mario Kart Tour" tracks that just haven't been released yet. The first wave released in March, so fans can expect to wait about four to five months in between DLC releases.